[Case study]
How a 134-year-old global print company
profitably revamped their tracking using
real-time visibility
Geography: Global
Module: GoTrack Automated Shipment Tracking
COMPANY
Founded in 1888, Kodak is a global technology company focused on print, film, advanced materials and chemicals. Kodak has evolved to take advantage of technological advancements and is now a technology-driven company providing industry-leading hardware, software, consumables and services primarily to customers in commercial print, packaging, publishing, manufacturing and entertainment.

The company serves customers across the globe, with its operations across the US, Europe, Canada, China, Japan, and Israel.

Industry: Printing, film and chemicals
CHALLENGES
How did the absence of real-time shipment visibility affect Kodak?
Dependency on manual logs and self-reported carrier data
With several hundred shipments per month carrying its products to different parts of the world, the manual shipment tracking processes, numerous emails, phone calls, and related costs affected the team's productivity and efficiency. A robust solution that was accessible to all functions within the company, including logistics, supply chain, and manufacturing, was needed.
Absence of timely actionable insights

Due to a lack of an AI-driven real-time visibility solution, the company could not leverage the vast amount of data flowing through the hundreds of its shipments every month. The company could not evaluate lanes by improving origin, carrier, and destination. The team also found it difficult to mitigate risks related to port congestion due to a lack of data.
Lack of proactive communication

Due to the limitations in manual shipment tracking, the company could not proactively communicate and collaborate within its various departments. Absence of real-time, reliable information created communication gaps within the organization.
REQUIREMENTS
As technology for shipment visibility continued to advance, Kodak was looking for a way to implement a platform to reduce the amount of manual shipment tracking the company was performing and move into a more automated visibility solution.

Kodak had the following goals:
Reduce manual tracking processes within Kodak teams and externally, and to save time and associated costs
Gain predictive real-time visibility and the accurate estimated time of arrival (ETA) for shipments
Get live visibility at every stage over all their global shipments on a single window
Get carrier performance analysis on a single dashboard
Understand best performing carriers and lanes
Proactively communicate and collaborate within the team about delays in critical shipments
SOLUTION: GoTrack Automated Real-time Shipment Tracking
GoTrack Automated Shipment Tracking is an intuitive, easy-to-use solution with multimodal tracking that can be seamlessly integrated into existing systems and scale effortlessly as the shipping needs change.

Here's how GoComet's GoTrack Automated Real-time Shipment Tracking module helped Kodak to accomplish its goals:
Process automation for 24-hour tracking updates
Using GoComet's capabilities, Kodak's team had access to detailed, real-time shipment information, status (Delay, Early, On-time) and ETA to the delivery stop. The team was able to understand the status of their shipments better — both planned and in-transit. Through GoComet's 24-hour tracking updates, the Kodak team reduced outbound calls made to carriers, drivers, and others seeking shipment updates by around 80%. These saved hundreds of hours every month, boosting productivity and the related cost savings.
Real-time tracking updates of all the carriers
GoComet's Application Programming Interface (API) technology enables one-to- many connections between shippers and carriers. Through this, Kodak could track and obtain real-time updates about all the carriers. The platform tracks and provides real-time updates for around 2500 shipments a year for Kodak. GoComet even tracks the shipments which are not directly booked through its platform.
AI-driven actionable insights
GoComet's AI-driven insights and reports have helped Kodak to evaluate modes and lanes better and identify top-performing carriers for their most-used trade route. The company has made crucial cost-saving decisions by prioritising its critical shipments even during ongoing supply chain disruptions.
Real-time tracking updates of all the carriers
With the help of proprietary machine learning algorithms, GoComet's Port Delay smart tool calculates delays at major ports across the globe. By using this tool, Kodak proactively addressed the uncertainties affecting their shipments and updated their internal teams accordingly.
HIGHLIGHTS
Within the first few months of using GoComet's real-time visibility solution, Kodak was able to automate and effortlessly track 2500 shipments.

Kodak could:
Identify and prioritise their critical shipments
Gain insights into the best routes for their business mode-wise (Ocean and Air)
Identify the top carriers for their most-used shipping routes
Spot the best carriers lane-wise
Get real-time, actionable data points on port congestion and median delays to monitor and pivot their logistics to avoid bottlenecks
Evaluate and change lanes by improving origin, carrier, and destination, resulting in cost savings
Reduce outbound calls made to carriers, drivers, and others seeking shipment updates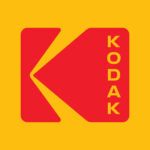 And the Kodak team says…
---