3 Ways Technology Improves Large Delivery & Bulky Orders – GoComet
Online shopping for heavy and large delivery products like furniture, appliances, and wholesale electronics is growing more popular as people rush to e-commerce platforms for purchases. According to a Statista analysis, the global market volume for furniture and appliances in e-commerce was $383.2 billion in 2020. Small packages are easier to send than large delivery retail goods like furniture and appliances, which are also referred to as big. Large and bulky items are commonly installed inside the home or require white glove delivery, therefore they are not typically delivered to the customer's front door. Two-person crews and specialized trucks could be needed to transport these items. According to Statista, 35% of all furniture transactions will be conducted online by 2025, demonstrating the growing tendency of buying large and cumbersome things online.
Why is shipping harder for large and bulky items?
Cost and experience with on-site delivery. Bulky things are expensive to ship and deliver since they require a lot of resources. There is less room per vehicle, it might take two people to transport anything, and installation might be necessary. White glove service, involving specialized labor and individual abilities for in-home engagement with customers, may be necessary for on-site large delivery.
Long delivery windows can be extremely inconvenient if the delivery needs delivery staff to enter a customer's home. Customers might have to wait at home for the full day for the delivery to arrive. When checking out, customers desire delivery time-slot windows so they may schedule their deliveries in advance rather than having to rearrange their schedule to fit a delivery window that might change.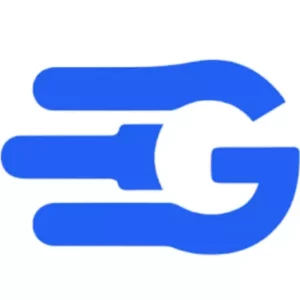 3 Ways Technology Improves Bulky & Large Delivery
Retailers face several difficulties when dealing with large delivery, but technology can help. 46% of executives in the furniture business claim that their delivery system either needs improvement or needs immediate and major improvement, according to a whitepaper by Fidelitone. Technology-driven platforms can offer quick, adaptable, and environmentally friendly shipping for large and bulky commodities.
Supply Chain Visibility: End-to-end supply chain visibility enables supply chains to become more adaptable, agile, and proactive by giving real-time ETA updates to all stakeholders, including supply chain managers making decisions, drivers completing routes, and customers waiting for their orders.
Customer Delivery Experience: Big & bulky retailers who give end users greater control with more shipping options, lower costs, and delivery windows will provide a good customer experience. Delivery slot windows at the checkout will make it more likely that customers will finish their purchases rather than leave their carts empty.
Improved network management: Large delivery efficiencies may result from route optimization. Digital technologies for scheduling and capacity planning can help carriers and shippers use their fleets more efficiently. Retailers can make sure they have the staff and resources they need by using demand and capacity forecasting for the right location at the right time.
Deliveries Enhanced by Technology
Retailers may use technology in the last mile to improve consumer experiences, get visibility, and establish more efficient routes as the demand for online big & bulky shopping continues to rise. Big & bulky merchants and shippers may enhance consumer delivery experiences and achieve competitive advantages by putting the right technological platforms, tools, and relationships in place.