An Inside Look At California's Busiest Ports Performance
The busiest Californian ports of Los Angeles and Long Beach saw a recording-breaking movement of cargo in 2021 aided by a rebounding economy and rapid surge in imports supported by consumer spending. Los Angeles processed about 10.7 million TEUs of cargo containers in 2021- an impressive 13% growth over the past year. Long Beach, on the other hand, set a record-breaking milestone of moving 9.38 million cargo containers in 2021, the highest volume of goods it has processed ever in its 110-year history!
Impact of key port initiatives: The twin ports were able to process the cargos efficiently thanks to effective collaboration of all levels of stakeholders from terminal operators to the workforce, making it possible. The efficiency is evident from container dwell time reducing by half the level in October and percentage of on-time shipment in the last three months indicating a positive movement of goods across the ports.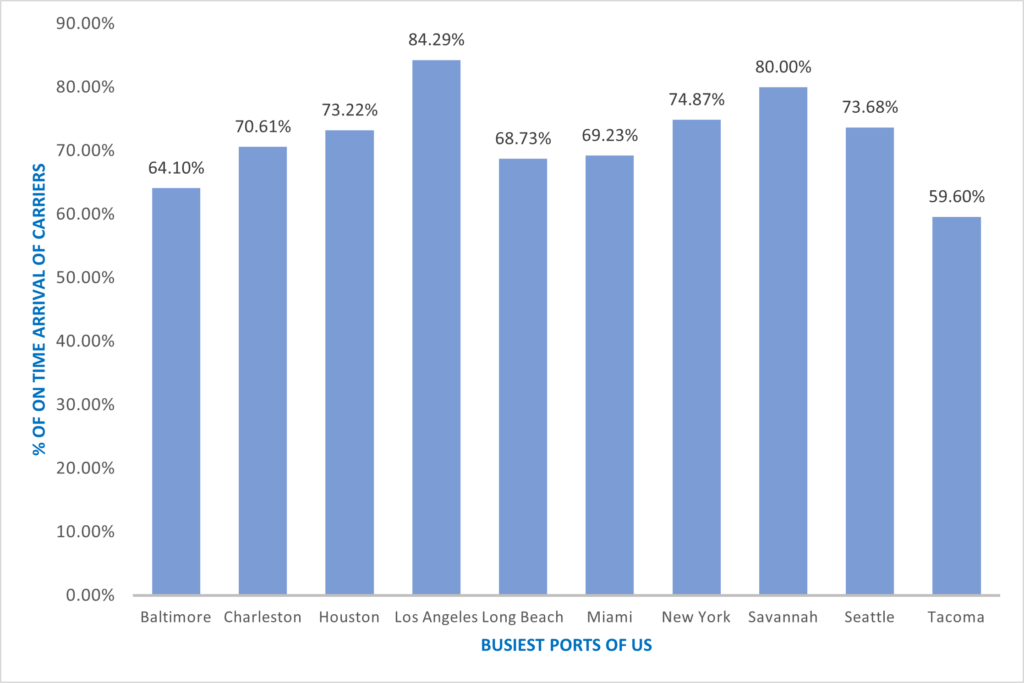 GoComet analyzed data from 3000 plus containers moved by major shipping lines in November and December to see which ports were performing well in terms of efficient port calls. Long Beach had an impressive 84% while Los Angeles came close to 68%. These numbers are higher than what we find nationwide.
Besides freight system improvement, both the ports are focussing on digital and cybersecurity infrastructure to improve supply chain efficiency and global competitiveness.
Feel free to reach out to us to understand how a multimodal logistics platform can help you build your supply chain resilience.