COP26 On Sustainable Shipping: The Future Of Green Is Now
Major strides were made by global representatives to accelerate the fight against greenhouse gas emissions, in the recent U.N. climate summit that was held in Glasgow. What significant impact could these pledges have on making the shipping industry sustainable?
What is COP26 and why is it important?
COP stands for "Conference of the parties" is an annual summit conducted by the United Nation's UNF CCC (United Nations Framework Convention on Climate Change). With more than 192 nations participating, COP26 is indeed a critical juncture for these countries to come together and discuss how they will meet their goals pledged in the 2015 Paris Agreement.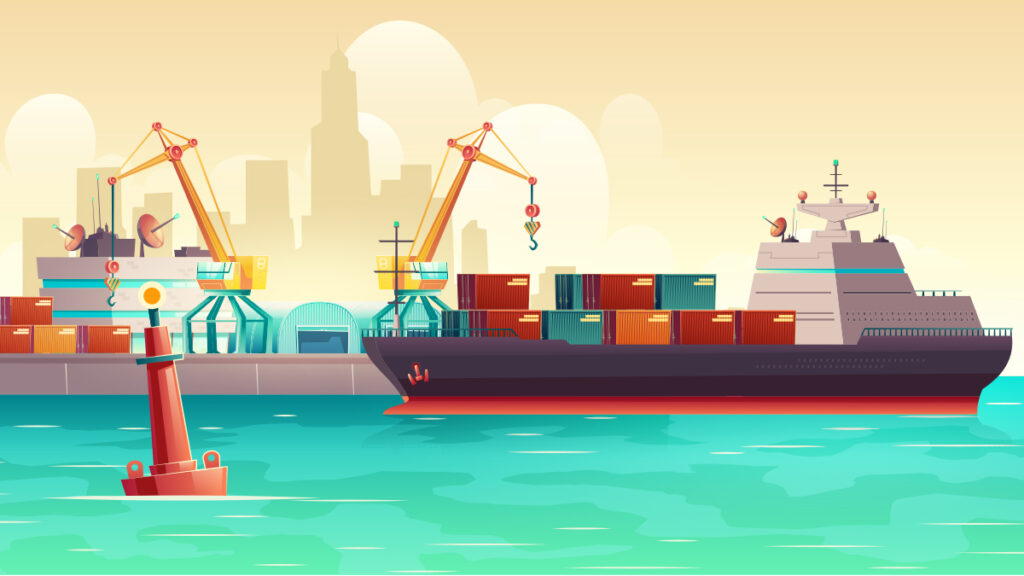 Initiation on green corridors:
Climate change is real and it is happening now! Shipping is the lifeblood of the world's economy. With more than 70,000 active vessels on the sea, it shoulders 80% percent of international trade by volume. But the sector also contributes to 3% of global carbon emission, which requires multi-stakeholder collaborations and global partnerships to curb these levels.
As the first step towards sustainable shipping, 19 countries pledged to create zero-emission maritime corridors, becoming first-mover signatories of the Clyde bank declaration.
Under this decarbonization plan, the participating countries would identify willing ports and all the relevant stakeholders for any particular maritime route, say Los Angeles to Charleston or Long beach to Hamburg, to kick-start the green corridor project.
Not all vessels transiting a green corridor would be required to be zero-emission or to participate in these partnerships. But the signatories will initially incentivize sustainable shipping activities that happen in these established corridors, and later could implement restrictions that allow only zero-emission vessel partners to travel in these routes.
Green is the new blue: Green hydrogen technology:
Methane emissions from LNG-operated vessels remain a major challenge in accelerating the global transition to green shipping. During the COP26, in the U.S. – EU-led initiative, more than 90 countries pledged to achieve a 30% reduction in methane emission by 2030. President Joe Biden assured that the U.S.'s Environmental Protection Agency will expand and strengthen regulations to detect and repair leaks in the country's oil and gas industry.
But sustainable shipping bears a huge price tag. According to a report by Global Maritime Forum, decarbonizing the world shipping fleet will cost about $1.9 trillion over 20 or 30 years. In the long list of alternative sustainable energies to the conventional fossil fuel, green hydrogen remains the top choice in terms of feasibility. The 3 S's are crucial in making the green hydrogen transition a reality.
Standardization: Green hydrogen is relatively a new technology in terms of commercial purposes. It needs to have a global benchmark that can help it differentiate from the existing blue hydrogen prevailing in the market. A global standardization would create transparency and would ensure that willing investors and participants get the right fuel from the suppliers.
Scalability: At least initially, pricing point won't be a hurdle. With an average container ship moving 20000 tons of goods, even a high fuel surcharge incurred from adopting green energy can be distributed across these goods. A major hurdle would rather be building a market for green hydrogen, which is only technically available on paper. Scaling up this fuel to create an actual market would require setting up proper fuel infrastructure and supply chain network ensuring availability.
Strategic partnerships: Government bodies need to incentivize and implement green policies. Collaborative efforts need to be taken by civil society organizations (CSOs), private sectors, and energy consumer groups. With major corporates like Amazon and Apple already have pledged to reach net-zero carbon emission by 2050, proper action plans must be formulated and monitored with the vision of adopting green fuel.
Other Major highlights:
World leaders agreed to phase out coal: Over 40 countries agreed to phase out coal by 2050. But what impact can this have on the shipping industry? With the coal industry producing almost 40% of the world's electricity consumption, this decision can have a major impact on how port operators and shippers depending on this business model would work.
Biofouling: A new study found that keeping ships' hulls free from just a thin layer of slime can reduce emissions by up to 25%. This report was launched at COP 26 on 4 November by IMO.
Dhaka Glasgow declaration was signed by over 50 countries, calling out IMO to put a price on carbon emitted in domestic shipping. This indicates that IMO's sustainable strategies are receiving positive political backings.
Final thoughts
It was clear that the world's attention was on the shipping industry during COP26, and it is worth acknowledging that many impressive announcements, commitments, and developments were born as a result of conversations at this year's conference. The commitment for sustainability by 2050 has never looked more promising than now!
Are you interested in knowing how your existing shipping practices can be more sustainable and digital? Connect with us today!