A Buyer's Guide to Fleet Management Software
Fleet management software, traditionally exclusive to giant enterprises with vast fleets of vehicles, is now a rapidly expanding requirement among businesses of all sizes.
Fleet managers can automate and streamline various fleet-related operations precisely and effectively using good fleet management software. A comprehensive fleet management system will allow you to monitor every part of your fleet and alert you when action is required, allowing you to prevent problems from becoming incredibly expensive.
What are the benefits of using fleet management software?
If you're planning to purchase fleet management software, read about five ways this decision can benefit you, along with features you should look out for.
1. Manage Fleet Remotely On A Single Screen
The everyday operations of fleets of any size are composed of numerous components and can be challenging to manage efficiently. Implementing software enables remote monitoring of every aspect, even if the vehicles are dispersed across the country.
Fleet management software speeds up the crucial problem identification and response time process by allowing managers to view and control their entire fleet on a single screen.
2. Increase Vehicle Durability
Fleet managers can track each vehicle, which helps monitor performance and potential maintenance issues. It extends the vehicle's longevity by tracking parameters such as mileage, tire wear, braking practices, and oil changes.
3. Improved Driver Safety
The driving behavior component of fleet management software can also include a video capturing function (through Dashcams). These cameras record and notify the manager of frequent driving offenses like tailgating and lane-drifting.
Monitoring the habits and actions of fleet drivers helps to prevent damage, increase safety and prevent business losses.
4. Route Optimization
Using fleet management software, you can create practical and efficient routes. Crucial information on mapping, fuel consumption, and other parameters are quickly accessible, maximizing fleet productivity.
5. Improved communication through real-time notifications
Many vehicles implementing fleet management software are now integrated with in-vehicle communication technologies to facilitate communication between companies and their drivers.
Also, fleet management software that gives real-time notifications provides data on anything from fuel levels to route mapping. As the reports are continuously updated, managers can avoid interrupting drivers for continuous updates.
Get started for free today
No Contacts No Install No downloads
Five factors to consider before buying an FMS?
Your Fleet Management Software needs to be dynamic and efficient, and here are the five necessary factors to consider before purchasing fleet management software.
1. Pricing
You may opt for the best fleet management software available today. Still, it makes no financial sense for your business if you are paying a high price when your business doesn't even need all the features offered by this expensive software. It is wise to pay for what you use and choose software that fits your business requirements well.
Other points you should check with your vendor regarding pricing:
Is the hardware cost included in the pricing?
Is there an additional fee you'll be paying for GPS systems and dashcams if provided as features?
Is there an installation fee?
Before making a purchase, obtain a final price quote from your vendor that clearly mentions all the additional charges.
2. Scalability of Fleet Management Tools
Your business is fast-growing, and you should ensure that your fleet management tool can grow with it. Consider your company's size and growth rate when selecting the appropriate software. A per-vehicle pricing approach may be ideal for rapidly expanding businesses with limited budgets.
3. Must-have options
Once you've determined the scale and a reasonable budget, you can go on to the next important part — determining what you're receiving for your money. Make sure you get the following features which are non-negotiable.
Tracking
Driver Management
Incident Management
Vehicle Management
4. Customer Support
In addition, we consider it necessary to evaluate the level of assistance the vendor will provide – do they have 24/7 helplines, how quickly do they reply to requests for assistance, and what is included in the service package? Customer service should respond promptly and resolve your issues as soon as possible.
5. Ease of Use
As a general rule, the more expensive a tool is and its features, the more experience is required to maximize its effectiveness. Perceive the user interface and experience based on users' feedback from companies of similar size.
Additionally, we recommend speaking with the software provider's current clients; this way, you'll receive an unbiased evaluation of the system, as opposed to a glossy PR spin from the vendor.
Try Before You Buy
Typically, vendors will provide a remote or on-site demonstration of their system; nevertheless, be sure you are shown "actual, available, and functioning" software.
Some vendors utilize PowerPoint slides to demonstrate the capabilities of their software without showing the actual system. In our opinion, this is not a good strategy; selecting software based on a presentation, as opposed to a live demonstration, frequently results in the system failing to deliver what was promised.
We urge that you request to see the actual software, and if the vendor refuses, you should be alarmed. If they decline, make sure to inquire as to why.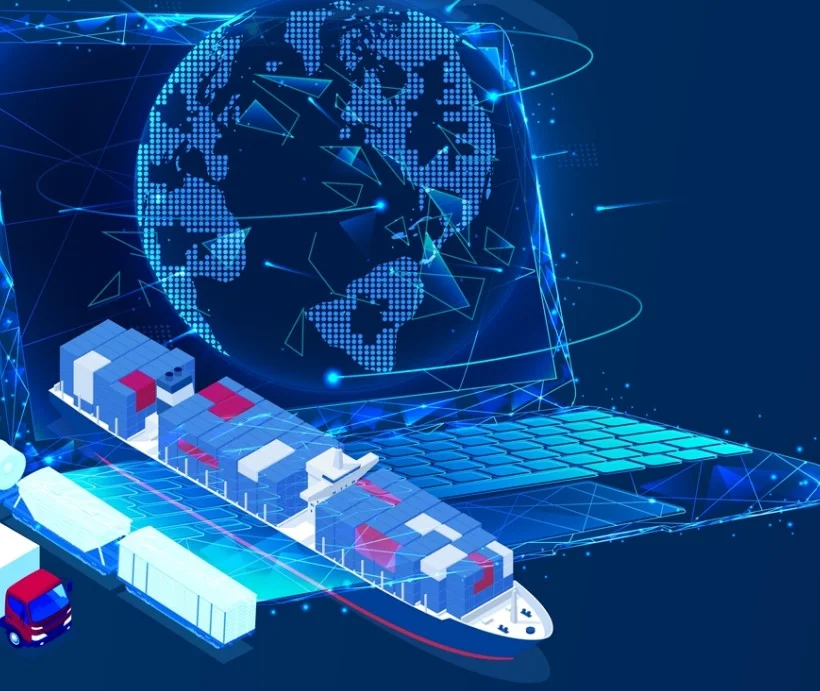 Get 15 days free trial to our TMS solution
Access to the most reliable sailing schedules, live port delay status, freight rate benchmark and real-time container tracking
Final thoughts:
Start with an automation solution that best fits your business needs and requirements. It would be best if you explored an easy-to-use, customizable, multi-modal logistics solution, which is also highly scalable as and when your business grows. Not to mention, such SaaS solutions are the easiest to deploy, hardly require any training to start using, and are highly intuitive. These affordable solutions make it easier for medium and smaller companies to optimize their supply chain efficiencies cost-effectively.
Feel free to fix a free walkthrough demo of how GoComet's solution can help you drive double-digit cost savings in your supply chain while eliminating all the pain points you may currently face due to the lack of automation.