How to evaluate a TMS software through its trial version – 6 Factors to keep in mind
As a business, you should carefully evaluate and select the optimal mode of shipment for your needs. This decision will help determine if there are any potential savings or extra revenue opportunities by exploring different carriers with TMS software that can analyze costs based on specific criteria such as distance traveled versus price paid per mile driven; volume transported over various periods (short-term vs long-term); and so on.
When evaluating a TMS software for your business, it is crucial to make sure that you choose the right one based on what will work best with how and where you do things now and in the future. There's no point in getting stuck paying more than necessary just because someone else thoughtfully designed something beautifully sleek ten years ago! But at the same time, we cannot live without supply chain technology either – so here goes: some of the factors to check while evaluating a TMS software through its trial version.
1.Trends and Technologies
An organization's success can be attributed to its ability to use the latest technologies and those keen on evolving with trends. The relevance for this is that they usually offer better solutions than one would expect from them; it has been reported time and again how cloud-based environments provide improved productivity, cost saving or even process efficiency!
2. Real-time visibility capabilities
There's never been more demand for supply chain visibility than today. If you want your business to stay competitive and operate at maximum efficiency, ensure that the TMS software has end-to-end visibility features for tracking shipments from departure until delivery!
In the trial stage, make sure you check if the TMS has features which allow tracking and tracing progress as well as reacting quickly when there are any changes or delays in shipments needed today – then build from those results!
The TMS software you choose should help increase efficiency for both yourself as well as your customers who depend on receiving what was promised.
3. Easy onboarding of stakeholders
Your TMS software should offer effective collaboration with carriers. Additionally, your supply chain needs to have easy onboarding of all involved partners (e.g., suppliers and customers). All your supply chain stakeholders should be able to find what they need quickly without having errors or delays due to inefficiencies within any single system. This is why we recommend you connect everything necessary through a single dashboard – where all the platform users can collaborate and communicate seamlessly.
4. Freight Settlement
A TMS software should be comprehensive and address each pain point in the supply chain. Make sure the TMS software trial version offers testing effectiveness, as its success will help ensure that your company gets what it needs from this software.
A few benefits include:
Simplifying accounting by auditing freight invoices
Creating payment vouchers
Allocating costs
Assigning billing codes so accounts can keep track of everything easily without needing more paperwork
A TMS can help you eliminate all those stacks of invoices and bills so that there is just one invoice, one bill and one payment to go through. Considering this factor hence becomes crucial.
5. TMS Software should align with your industry needs
Shipping can be a pain, and it's no secret why – there are always new challenges to deal with. Your TMS software should have features that allow it to understand your challenges- whether its delays or lost shipments, damages caused by external factors like weather conditions and accidents etc., or assessorial (theft), which may happen at any time during the transportation process as well budgeting issues due changes in demand pattern unexpectedly.
As a shipper, if you want to experience smooth sailing, then make sure that your TMS software has all of these features before signing up: does their system let users ship across multiple carriers or modes? What about if someone wants international shipping but not through a particular mode or carrier — aren't they missing out on potential savings due to lack thereof? These questions might seem simple at first glance; however, when put into practice become very important depending on how much volume one handles daily (or even hourly!).
6. Optimization is the key
Optimizing your shipping processes is a must when you use TMS software. The best providers offer real-time alerts at every shipment stage to track shipments, save hours in manual checking of status updates with their interfaces, have features that help ensure payments are correct on invoices, and more features that help optimize cost and time!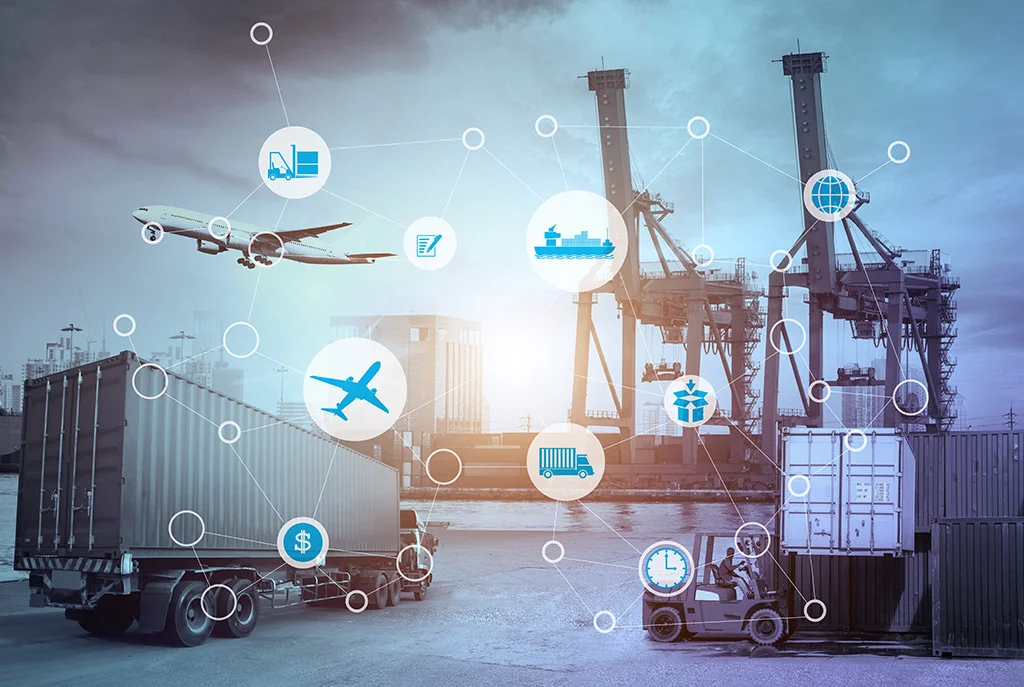 Get a free consultation from our experts to implement TMS for your company.
We have the right TMS for you! Connect with our supply chain consultants, and we'll help you find the perfect one.
Here's a trial version we don't want you to miss!
If you are looking for these features and more, but at the same time, you want to go for an affordable, easy-to-use, cloud-based software, we will be glad to offer you a trial version.
As a shipper, if you want to scale your business and want to establish supply chain efficiencies cost-effectively, feel free to fix a free walkthrough demo of how GoComet's solution can help you drive double-digit cost savings in your supply chain while eliminating all the pain points you may currently face due to the lack of automation.