5 Reasons to Adopt an Automated Shipment Tracking System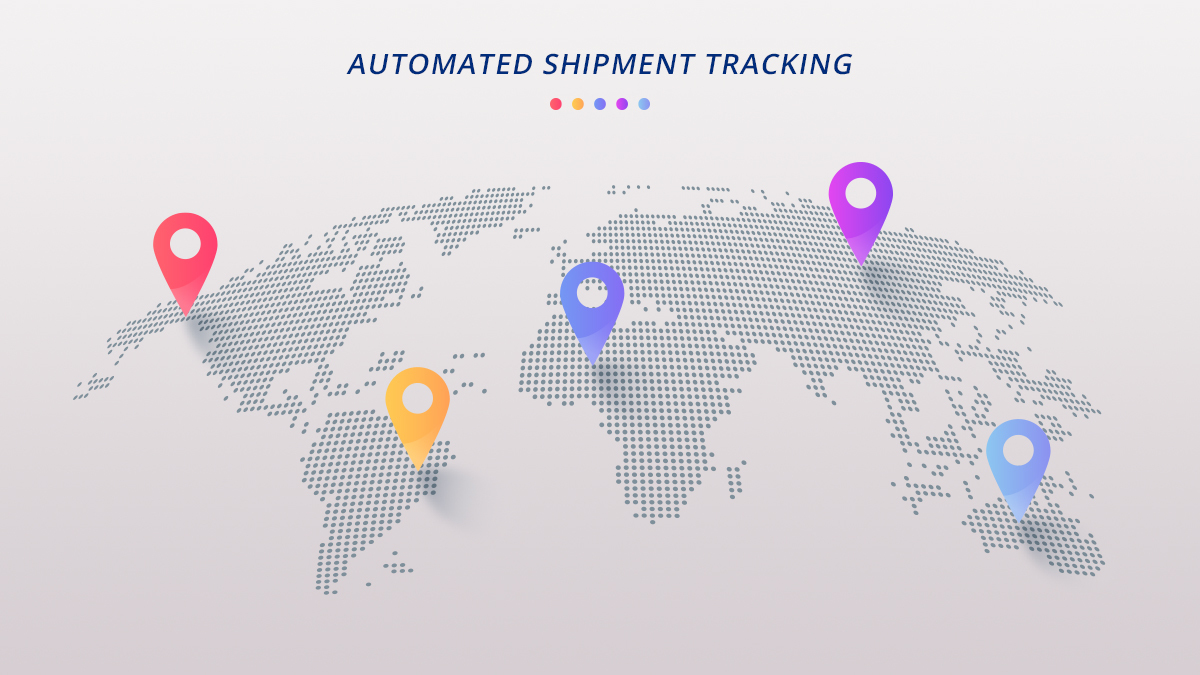 As COVID-19 continues to disrupt global supply chains, knowing exactly where your shipments are has become more crucial than ever before. The traditional way of tracking shipments is tedious, time-consuming and ineffective, to say the least.
Industry studies show that tracking about 500 shipments every month on the sites of about 7-15 shipping lines alone consumes over 8000 minutes. Now that translates to about 17 days! This is where automation steps in and offers an innovative solution to the problem.
What does an automated shipment tracking system do?
A good shipment tracking system should simplify your supply chain management by providing a single dashboard to give you real-time, automated updates on the movement of all your international shipments.
It should also equip your team to make informed, data-driven decisions despite uncertainties with the help of increased visibility on the movement of your goods and the service levels of your carriers.
An efficient system should fully automate your tracking, offer the option to share tracking data with your customers for their shipments, providing them detailed updates about orders throughout the lead time and help improve their customer experiences via unprecedented transparency.
Here's how adopting an automated shipment tracking solution can help your company better manage shipments:
Unified tracking dashboard
An automated solution is designed to give you automated and real-time notifications about shipment milestones, arrivals, delays and unforeseen events on a single dashboard. A comprehensive system allows tracking of couriers, ocean and air freight. This eliminates the need to trawl through countless websites and waste time in figuring out where your shipment is.
Similarly, some software allow you to add container numbers of multiple shipments simultaneously making the job easier.
Resource optimisation
With the help of the efficiency that an automated tracking system gets along, you can save a great deal of time and energy. You can easily deal with tracking volumes and figure out the most cost-effective routes possible. The system can also help you minimise damages by reducing errors, making way for accurate tracking.
Actionable insights and route history of your shipment
An efficient shipment tracking module rapidly processes the data generated by your supply chain and offer instant actionable insights on shipping lines, volumes and country-wise logistics performance. Moreover, it maintains a detailed route history of all your international shipments and enables you to choose your service provider based on their service.
Prevent additional operational costs
When you are constantly updated about the movement of your shipments and get a heads up before every likely disruption, both you and your client are better prepared to deal with delays. While a shipment tracking module can't eliminate all additional expenses, it helps you avoid detention and demurrage charges.
Apart from ensuring general efficiency, the module creates scope for you and your consignee to adopt a more proactive approach towards dealing with exceptional situations.
Customer delight
Real-time shipment monitoring enables you to make better business decisions, establish control over delivery dates and respond accurately to unexpected queries. A fast and accurate response leads to greater internal efficiencies in terms of strategic planning, purchasing, and maintenance.
It will equip your sales and customer service teams to field questions and craft solutions for your clients rapidly. Additionally, easy-to-access information translates to fewer emergencies and smoother operations. Sharing the shipment tracking dashboard with your consignees further paves the way for unprecedented transparency.
For automated tracking of all your international shipments and a resilient supply chain, reach out to us here.