Amazon Way: The #1 Supply Chain Strategy For Agility
Learn how Amazon's innovative supply chain strategies help it excel in fulfilling customer orders.
The e-commerce giant has been able to handle supply chain crunches better than most retailers. It has done this by having a very strong inventory management system that tracks the inventory of every item in its warehouses across the country. The company also manages its own transportation fleet, so it can more easily react if there is an issue with one of its suppliers. This blog post will go over how Amazon is prepared for any supply chain crunch and how you can be too!
In its latest corporate blog post, the company indicated how it is ready for this holiday shopping season overcoming the supply chain snarls. It has made diverse investments across its air cargo fleet, ocean freights, manpower, and logistics technology from a standpoint of providing its end consumers with on-time delivery against all the odds. "We are ready to get customers what they want, wherever they are this holiday season" John Felton, Amazon's senior vice president of global delivery services, wrote in his blog post.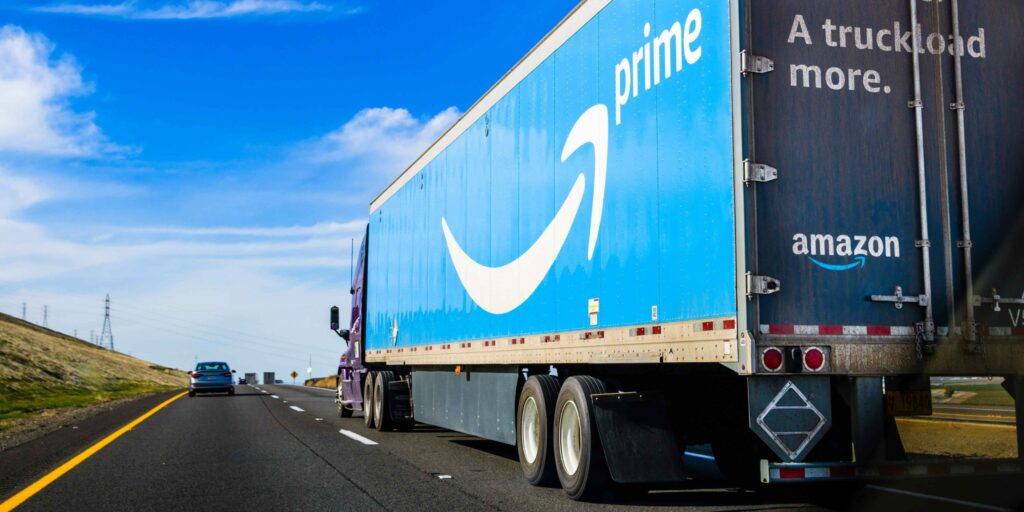 Unveiling the strategy behind Amazon's delivery:
While companies like Costco and Walmart opted for sudden expensive plans of hiring charter ships to sail through congested ports, Amazon on the other hand has strategically built its supply chain in every dimension over the past year to tackle this exact scenario but in a more efficient way. "The most important thing in business is to be prepared." That's what they say, but how do you prepare for something like the upcoming holiday shopping spree? Well, Amazon started its Christmas preparation a year ahead, around early January, maximizing its supply chain strength preparing for the D-Day.
Larger than life investment plans:
The company is not letting anything stand in its way. Amazon air, the cargo airline wing which exclusively transports Amazon packages is expanding rapidly to complement its existing logistics operation. It anticipates having more than 85 aircraft next season. In the past months, it improved its overall port entry across the network by 50%. Looking back, the company's delivery network has grown to more than 260,000 drivers globally supported by flex drivers who make sure that the consumer expectation of timely delivery is fulfilled. Their short-term action plans are to hire 150,000 seasonal workers to fulfill customer delivery across the U.S and the list goes on.
Amazon's supply chain innovation:
Another perfect example of how the company is trying to evolve as a game player is its "Amazon freight", A digital freight matching marketplace that contracts 40,000 independent trucking drivers for one-way trips. With already Amazon FBA providing fulfillment services for sellers, Amazon freight ensures that the existing Amazon trucks are put under maximum service by providing a discounted LTL service model! Amazon freight in the long run aims to cut the company's dependency on delivery agencies like UPS and FedEx.
Final thoughts:
Winners do things differently. Amazon is a shining example of this adage, as it strives to create the smartest supply chain possible through data-driven decision-making and accurate forecasting. Obviously, the company has deep pockets and is willing to make billion-dollar investments a reality in the blink of an eye. However, it does this by taking customer-centric action plans that are aimed to create a supply chain ecosystem that withstands time which every organization should take note of.
Irrespective of the size of the company, a data-driven supply chain has become an inevitable component that paves the path to innovation and success in the long run. Moreover, it is an aspect to stay relevant in the market.