Why Shipping should be your concern this Christmas? 3 Tips to Get Ahead!
A lot of people can tell you how to keep your supply chain agile during the rest of the year, but what about Christmas? This time of year is often incredibly hectic for supply chains and shipping accordingly. The holiday season brings with it an increased number of shoppers, and retailers are constantly trying to outdo each other with new promotions and deals. You need a logistics strategy that will help you navigate these choppy waters as smoothly as possible. In this blog, I'll share the current state of global supply chains with some ways to keep your supply chain agile during Christmas.
One of Four companies will fail this year, Why not yours?
Before the pandemic, businesses could count on their freight to arrive on the day they planned. Now it might take up to five weeks for them to depart. There's a delay of another two weeks—up from a day or two—to get their containers delivered to warehouses that are overwhelmed, extending the timeline by "several weeks."
The reliability of freight shipping into the United States has hit an all-time low, according to Sea-Intelligence, a maritime research firm. It's at 33.6%, which means two-thirds of shipped products are arriving late—a record low. The Institute for Supply Management found that shipping times for parts have stretched to an average of 92 days, the longest since they started keeping records in 1987. That means that even goods assembled in the US may be delayed as they wait for components from China.
With 63 days until Dec. 25, if the retailer's container isn't already on the water, they've missed Christmas. While most of the businesses will have a majority of their goods arriving late, only 3/4 businesses will have enough goods in place to fulfill their orders, But "for some businesses, this could be catastrophic". To know where you stand, you can check delays on your trade lane with our Port Congestion Report for free right away.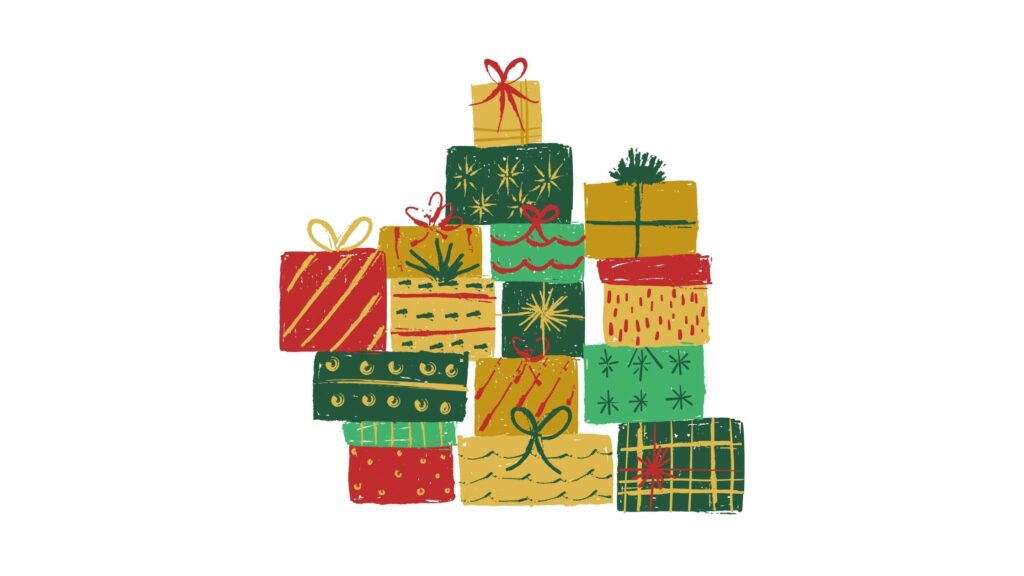 3 Tips on how to get ahead of your competition, this festive season
While the challenge will be faced by all businesses trying to ship to the west, here are some tips that will help you navigate through these turbulences better.
1. Leverage uncommon trade lanes with lesser delays
In times of high demand, it is common for major import/export ports to be congested with businesses trying to ship via these across the globe. A good way to beat the rush is to take the routes less common, for instance instead of getting your shipments into the US through major ports like Los Angeles you can use other ports like Oakland, etc. You can read more about strategies on how to beat port congestion with our previous post.
2. Bank on long-nurtured relationships with vendors and port operators
The festive season can be a busy and stressful time for supply chain managers, but having good relationships with the different key contacts in your supply chain can be extremely helpful. Working with individuals you have a good rapport with might help to get your items delivered on time if you have tight deadlines or need things sent quickly.
3. Be cognizant of your shipments' status every step of the way
It's important that supply chain managers keep a close eye on their operations through till the end of Christmas to ensure that the limited shipments that have a window of on-time execution reach through to their final destination without further exceptions. A good way to do this is by having a strong monitoring and alerting process to overcome this challenge. IBM's supply chain champions have shared some of their best practices to track and manage exceptions –
Regular stand-ups to quickly identify and address any new issues
Proactive monitoring to detect early signs of trouble.
Backlog mitigation with teams designated to prioritize and handle cases before they have an impact.
Mobilization 24×7 with cross-functional teams equipped for rapid engagement.
In order to reinforce your processes and make your supply chain even more resilient, you can evaluate and choose a freight management solution which provides unprecedented visibility over your shipments and alerts you on exceptions before they have had a chance to disrupt your processes. To know more about a robust tracking and visibility solution, you can check out – GoTrack, a Real-time shipment tracking platform.