14 Major Sea Ports in India

According to the Ministry of Shipping, 95% of India's foreign trade is mainly via seaports. These ports play a crucial role in the International North-South Trade Corridor (INSTC), which connects the Indian Ocean to trade with the Eurasian trade corridors and the Arctic. The coastal regions of Maharashtra, Kerala, Goa, Karnataka, Gujarat, Andhra Pradesh, Tamil Nadu, Odisha, and West Bengal are home to nine of the total thirteen major Indian seaports. As India continues to stir up high volumes of global imports and exports, here are ten of India's most substantial container and cargo shipping ports:
1. Nhava Sheva Port: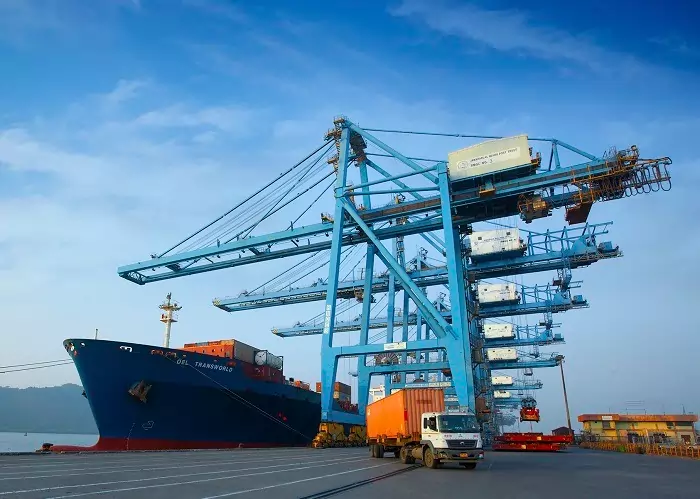 The Nhava Sheva port, also known as Jawaharlal Nehru Port Trust (JNPT), is one of the busiest container ports in India with annual traffic of 5.05 million TEU (Twenty-Foot Equivalent Unit). It features in the World's Top 30 seaports and has seen a steady rise in traffic in the past five years. It is responsible for 56% of India's container traffic and will see almost double the capacity once the construction of its fourth terminal is completed. Also known as the King Port across the Arabian Sea, it was built back in 1989 and is situated in Navi Mumbai. The main shipments exported from the port include machinery, chemicals, pharmaceutical products, textiles, carpets, plastics, and sports goods.
2. Port of Mudra: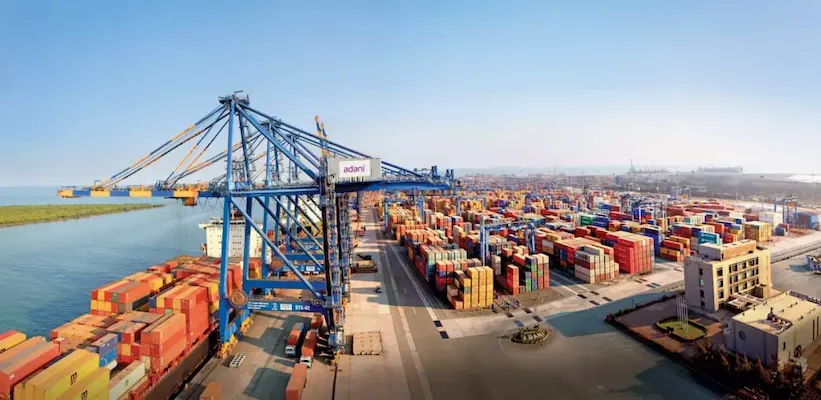 The second-busiest port in India is The Port of Mundra, with annual traffic of 4.4 million TEU. It is ranked at the 32nd position in the World's Top 50 seaports. With fast-rising traffic, Mundra Port almost doubled its traffic of 2.7 million TEU in 2014. Furthermore, it is India's largest commercial port by size and acts as a significant gateway to the hinterland of northern India. The Mundra Port is owned by the Adani Group and has four container terminals that boast a capacity of 7.5 million.
3. Chennai Port: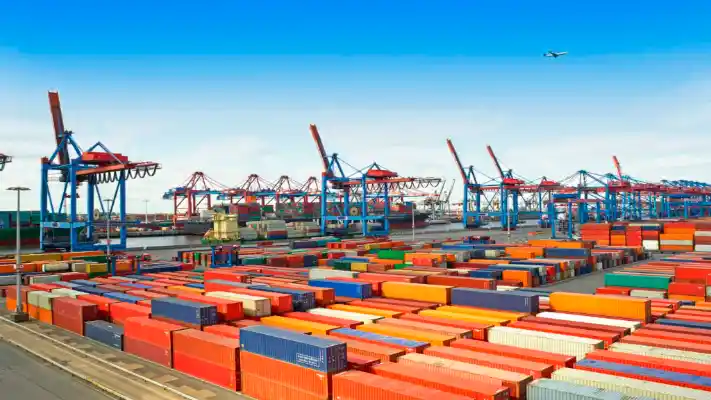 The Port of Chennai is the third-biggest port in India and has annual traffic of 1.5 million TEU. The port is one of the oldest in India, which started official port operations in 1881. Although the port was in danger of losing importance, its 2018 performance saw an increase of almost 3.5% on the previous year. It has the honor of being the location for India's first dedicated container terminal, which opened in 1983. It is an artificial and all-weather port with wet docks. Its second container terminal opened in 2009 and is entirely run by PSA International.
4. Kolkata Port: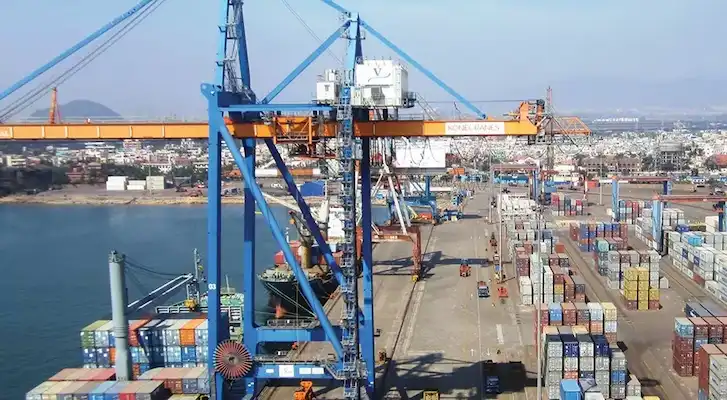 The Port of Kolkata is the fourth busiest in India and has annual traffic of 796,000 TEU. Also dubbed as "Gateway of Eastern India," the port manages cargo that arrives from Australia and Southeast Asia. It utilizes two dock systems—Haldia docks and Kolkata docks. It's a natural river port and can comfortably accommodate ships up to 500 feet in length. The Kolkata Port was the first major port in India and a crucial trading post in colonial times. It is the busiest port for the trade of jute, and a major exporter of iron ore, copper, steel, leather, coal, and tea. Imports include heavy machinery, fertilizers, paper, chemical products, and crude oil.
5. V.O. Chidambaranar Port:
The V.O. Chidambaranar Port Trust, also known as Tuticorin Port, has annual traffic of approximately 698,000 TEU. The all-weather port is also the fourth-largest container terminal facility in India by size. The Sethusmudram Shipping Canal project, which concerns the shallow waters between India and Sri Lanka, will make the area viable for mega-ships and increase the traffic substantially. Main imports and exports include cooking oil, salt, grain, petroleum, and coal.
6. Kandla Port: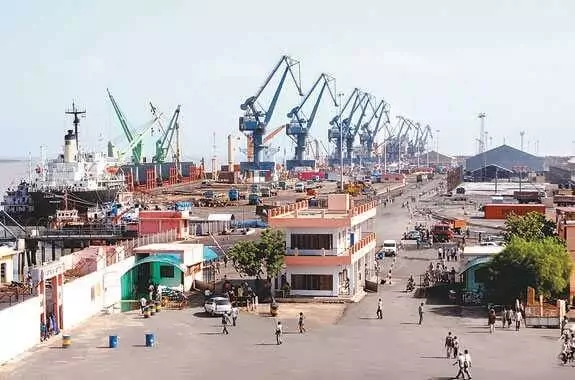 The Kandla Creek area, located 90 kilometers away from the Gulf of Kutch is home to the Port of Kandla. It is one of the oldest ports in India and was constructed back in the 1950s following the India-Pakistan partition. It was the first export processing port in India. Based on the amount of cargo and value of the shipment moved through this port, it is the biggest container port in India. It's also known as the most affluent and the busiest port, due to its high profitability for exporting grain and importing oil. The imports include petroleum, heavy machinery, salt, textiles, and chemicals.
7. Mumbai Port: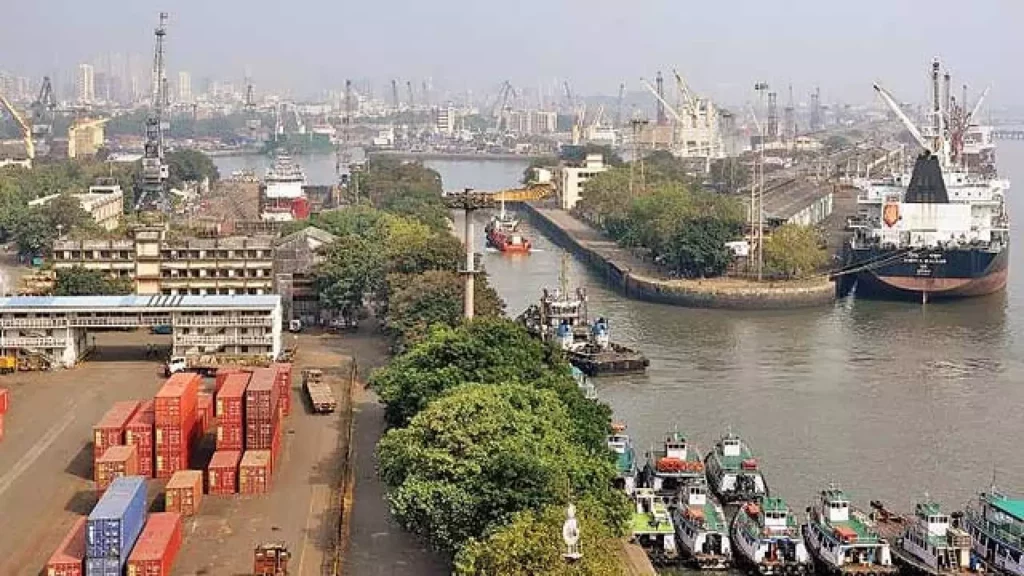 The western coast city of Mumbai is home to India's largest port by size and shipping traffic. The port is situated in a natural harbor with water reaching depths of 10-12 meters, allowing easy docking and passage for large cargo ships. The Mumbai Port is critical to the Indian economy and trade operations as it handles 20% of the foreign trade. It was the first container terminal in India, which handled over 2 million TEU per year. It has four jetties that control several imports and exports, including manganese, crude, and petroleum oil, textiles, tobacco, liquid chemicals, leather, and heavy machinery.
Must Read: Quarterly Region-Specific Report on Port Congestion – 2023
8. Vishakapatnam Port:
Located in the East Coast of India, the Visakhapatnam Port, also known as Vizag Port, is the oldest shipyard in India. Inaugurated as a significant seaport in 1933, it manages 1.2 million metric tons of cargo every year in its 24 berths. It comprises three harbors—outer, inner, and fishing harbor. In 2017, more than 500 thousand TEU of cargo was transshipped in this port. Some of the common goods that are imported and exported via this port include iron ore, alumina, oil, pellets, etc.
9. Cochin Port: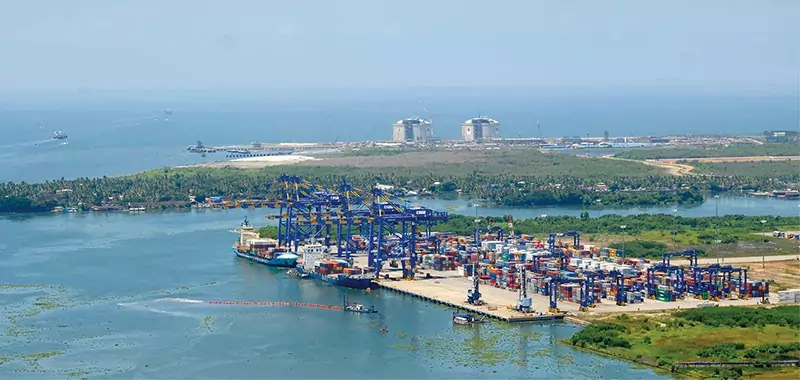 The Port of Cochin is one of the major ports in South-West India, and it moves 11 million metric tonnes of imports every year. Established in 1928, the port of Cochin is located on two islands—Willingdon Island and Vallarpadam. In 2016 the port transshipped over 0.4 million TEU of cargo. It has an anchorage depth of nearly 14 meters, and a cargo depth of over nine meters makes it possible to host ships of over 500 feet in length. The inner bay is partitioned into two navigation channels—the Ernakulum Canal and the Mattancheri Canal. Imports and exports consist mainly of coffee, spices, tea, fertilizers, and mineral oils.
10. Port Blair Port: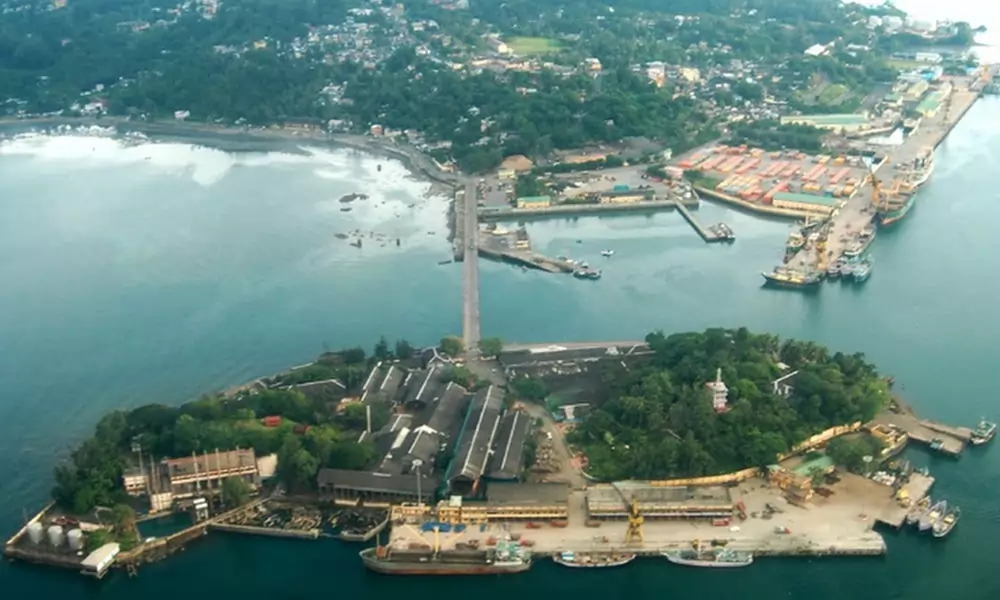 The Andaman and Nicobar Islands are home to the Port Blair Port. It is one of the youngest ports in India and sits inside a natural harbor with a depth of twelve to thirteen meters. Due to its significant economic contributions, Port Blair was declared an official shipping and cargo port by the Indian government. Port Blair serves as a connection point between the Bay of Bengal and the Andaman Sea and can comfortably accommodate ships up to 500 meters in length.
11. Paradip Port (Orissa)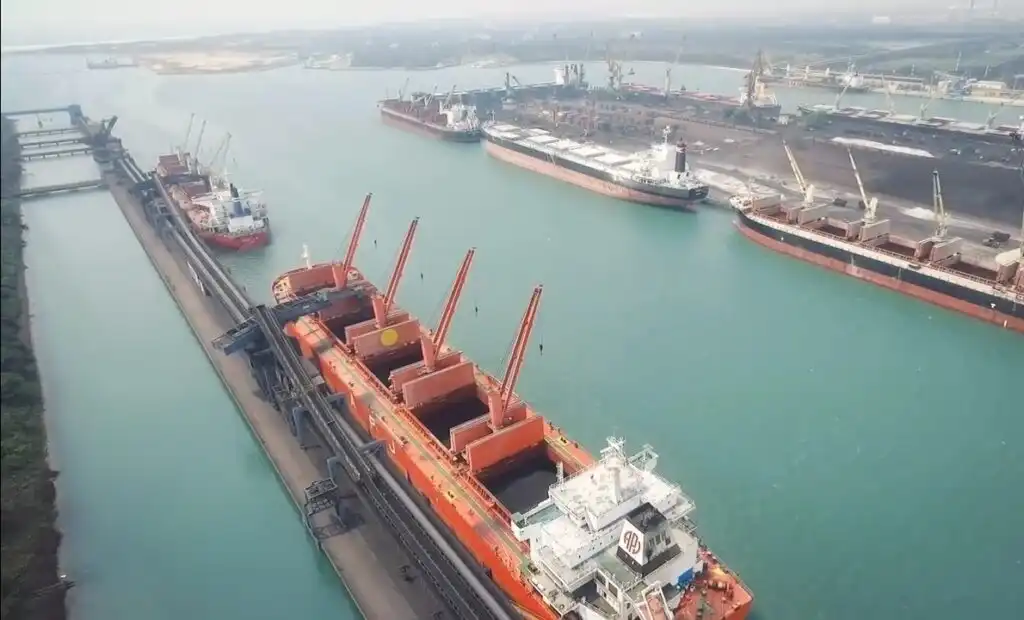 Located at the confluence of the Mahanadi river in the Bay of Bengal in Orissa, it was the first seaport located on the Eastern coast of India commissioned in independent India. Situated 100 km east of Cuttack, it is a weather port.
The port is surrounded by a depth of 12m – thereby holding containers weighing more than 60,000 DWT. It was constructed with the Second Five Year plan period, thereby gaining importance over time. Some of the important components transported here are – iron ore, coal, and some of the other dry cargo.
12. Ennore Port
This one is now known as Kamarajar Port Limited, having a 24-kilometer distance from the Chennai port. It is India's first corporate seaports and is incorporated as a public company with a 68 percent government stake.
It is one of the most easily accessible ports as this port is connected by roads and railways. This port is mainly responsible for handling coal. It transports around 16 million coal every year.
13. Mormugao Port (Goa)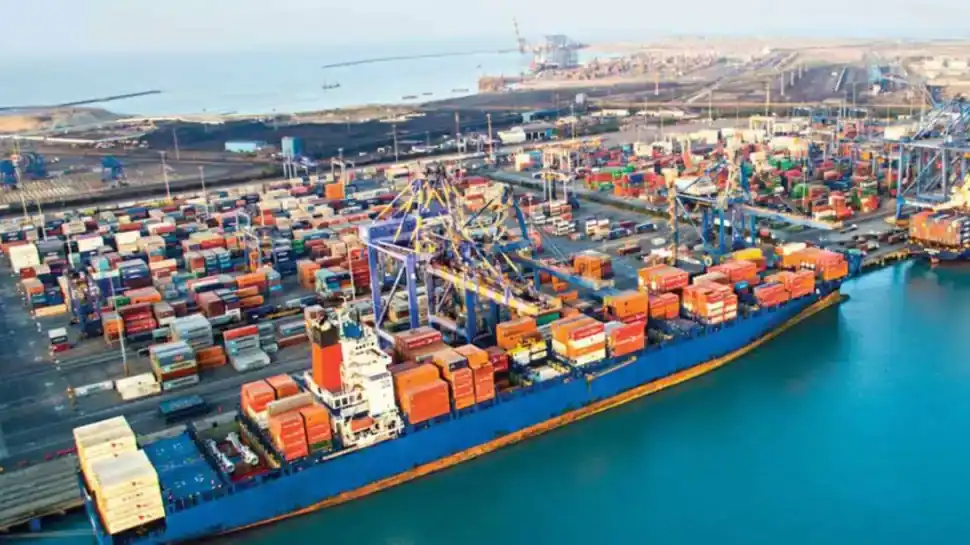 It is a major iron ore exporter port located in Alto Desterro, Mormugao, Goa. The port is also a tourist destination. It was one of the first ports in India to be developed. The popularity of this port has boosted by the Konkan Railway. Iron ores, coconuts, manganese, cotton, and other nuts are some typical cargoes carried there. It's one of India's most peaceful and calm ports.
14. New Mangalore Port (Karnataka)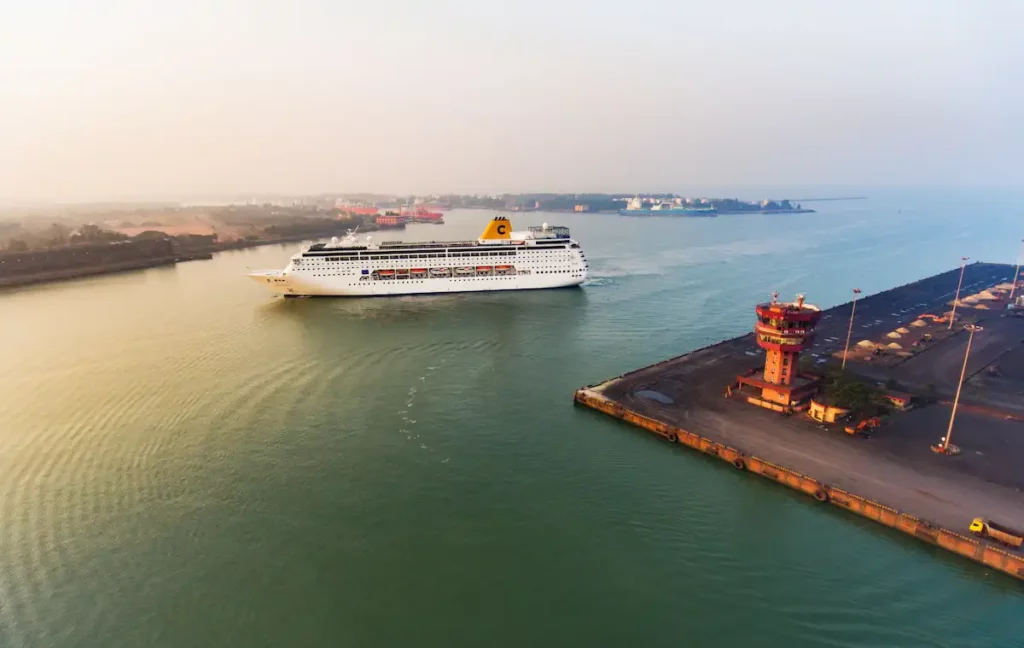 It is located on the Gurupura River's confluence with the Arabian Sea at Panambur, Karnataka. It is in the northern part of the Gurupura River. The port began modestly, providing accommodation for little boats. However, after the Fourth Five Year, it was expanded to accommodate larger ships as well. To assist manage operations around the port, a harbor has been constructed around this facility in southern Karnataka. Tea, coffee, oil, fish, rubber, crude oil, fertilizers are some typical commodities shipped here.
Is your cargo moving seamlessly with complete visibility of its movement?

Fix a free walkthrough demo of how GoComet's solution can give you 100 percent AI-powered supply chain visibility over 420+ carriers and help you drive double-digit cost savings in your supply chain.