Top 5 shipping lines in the world in 2023
Shipping containers move 95% of the worldwide cargo. The major shipping companies worldwide play a vital role in moving these cargoes across geographies.
Shipping lines carry the responsibility of moving critical and essential goods across the globe; every economy is highly dependent on them.
In America, maritime vessels account for 40% of U.S. international trade value, nearly 70% of trade weight and the trade of goods accounted for 18% of GDP as of 2020.
In recent years, shipping lines have undergone many changes in how they operate. With the global supply chains facing unprecedented disruptions and technological advancements, shipping carriers have evolved with time.
Let's take a look at the top 5 shipping lines in the world in 2023:
1) Mediterranean Shipping Company (MSC)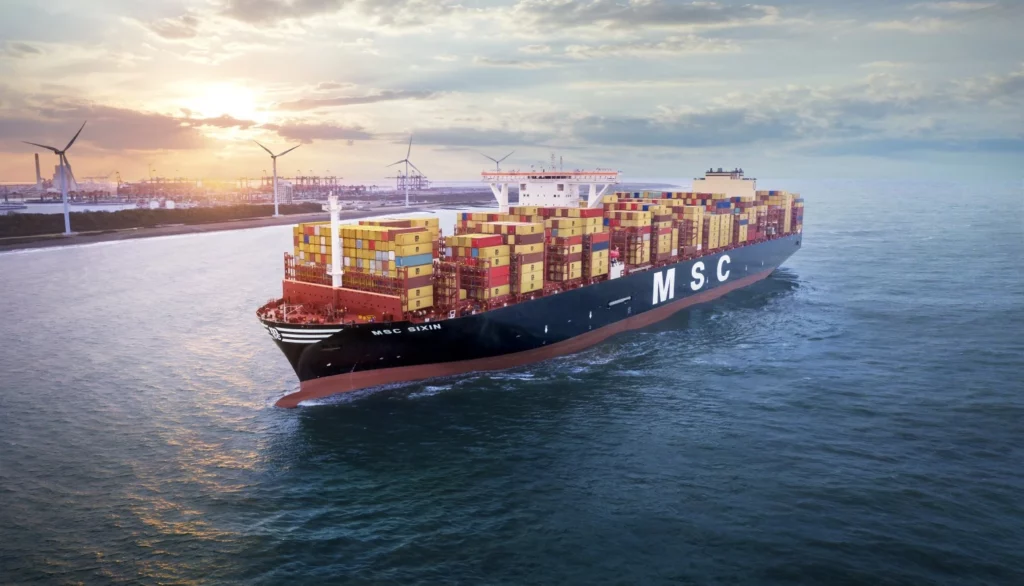 Mediterranean Shipping Company (MSC) was founded in 1970 and is a privately owned Swiss-Italian container shipping line. MSC currently operates more than 700 vessels annually, carrying around 23 million TEUs of cargo on 250+ routes to about 500 ports of call. The company has more than 100,000 employees working across 600 offices worldwide. MSC has achieved this growth organically rather than through mergers or acquisitions.
Additionally,
2) A.P. Moller – Maersk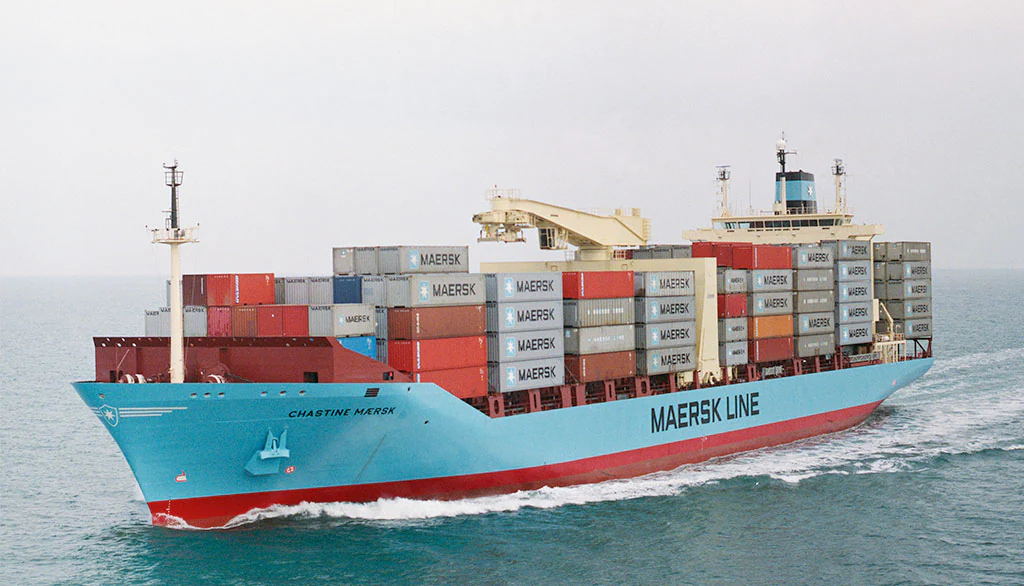 Maersk Line is a Danish international container shipping company. The shipping line was established in 1904, amid the second industrial revolution. The company owns 331 ships and charters 400 ships as per the data collected until last year.
APM-Maersk has ships with an owned capacity of 4.2 million twenty-foot-equivalent units and 1.8 million twenty-foot equivalents of the chartered capacity. In terms of twenty-foot-equivalent units, Denmark's Maersk Lines is the world's largest container-shipping company.
One of Maersk's most impressive and significant container ships is the "Madrid", a triple E- vessel. Triple-E stands for "economies of scale", "energy efficient", and "environmentally improved".
Additionally,
3) CMA CGM
Founded in 1978, CMA CGM is a French container transportation and shipping company headquartered in Norfolk, Virginia, United States. With a presence in 160 countries through 400 offices, 750 warehouses, 130,000 employees and a wide fleet of 566 vessels, CMA CGM serves 420 of the world's 521 commercial ports and operates 257 shipping lines.
As of 2022
, the French carrier owned ships with a total capacity of around 1.5 million twenty-foot equivalent units. The combined capacity of the company's chartered ships amounts to some 1.8 million twenty-foot equivalent units.
Additionally,
4) COSCO Shipping Lines (COSCO)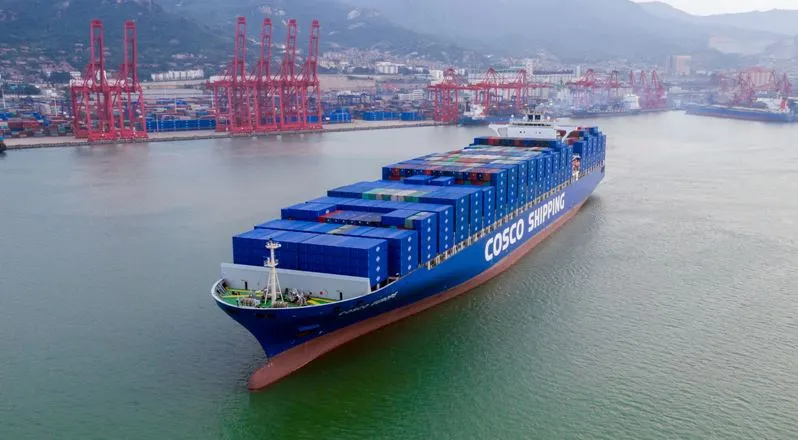 China Ocean Shipping Company (COSCO) Shipping Lines is a fully owned subsidiary of China's state-owned shipping giant COSCO SHIPPING. The company was established in April 1962 and has its headquarters in Shanghai, China.
As of last year, the company owned and operated 405 container vessels with a total capacity of 2.2 million TEUs. COSCO Shipping Holdings owned and operated 512 container vessels with a total capacity of 3.0 million TEUs, ranking 4th place in the world in terms of shipping capacity).
COSCO Shipping Lines operates 403 international and domestic shipping routes, comprising 263 international services (including international feeder services), 56 domestic services, 84 Yangtze River and Pearl River shipping services, and anchors in 569 ports covering 142 countries and regions worldwide.
Additionally,
5) Hapag-Lloyd
Formed in 1970, Hapag-Lloyd is a German container transportation company. It has a massive market presence in the areas of Latin America, the Middle East, the Trans-Atlantic, and the trans-Pacific trades.
Hapag-Lloyd offers a fleet with a vessel capacity of 1.8 million TEU and a container capacity of 3.0 million TEU, including one of the world's largest and most modern reefer container fleets. A total of 123 liner services worldwide ensure fast and reliable connections between more than 600 ports on all continents.
Additionally,
The list is not exhaustive by any means, and several more shipping carriers are playing a crucial role in moving goods across the globe. As a shipper, you may have to find a suitable carrier that fits your supply chain needs and costs.
Finding it difficult to understand how to choose the right carrier, benchmark the best freight rates or track your shipments in real-time?
Reach out to us to understand how we have helped 200+ global companies to achieve double-digit cost savings through real-time shipment tracking and effortless freight procurement.