Top 8 Features Your Freight Forwarding Software Must Have- GoComet
The global freight forwarding market was about 186 billion USD in 2021 and is predicted to rise at a CAGR of 3.3% until 2028. Supply chain technology breakthroughs are driving this market growth, and one such helpful technology is freight forwarding software.
Every freight forwarder is aware of the inevitable digitization of the freight forwarding industry. Chances are, you've already reviewed a couple of software prospects for your business. Maybe, you've implemented some tools by now but are still surveying the market for better freight-forwarding software.
Before evaluating a freight forwarding software
The best way is to invest some time in analyzing your processes and workflows, requirements, and your budget. Creating a good list of requirements gives you a far better sense of what you need and, more importantly, what you should ask for from your software solution.
Eight features your freight forwarding software must have
The best freight forwarding software should encompass all processes, including documentation, communication, creating clients and suppliers, invoice management, reports, finance, payroll, etc. Additionally, ensure that the technology is current and constantly updated. Some essential features include:
1. Real-time Container Tracking
Container API in freight software will provide you with real-time container tracking. It allows the customers to review and track the information smoothly and quickly and also ensures details are correct and updated.
2. Report Generation
If you're in the freight forwarding business, documentation and reporting are two chores that can't be overlooked. Before selecting a freight forwarding software for your company's needs, be it for storing all reports or emailing documents from within, ensure they have an efficient system capable enough to track these tasks. At the same time, it should also be possible to print out manual bills of entry/shipping bills directly through the software.
3. Cloud-based Solution
Managing your freight forwarding business can be difficult when you're on the go. Luckily, cloud-based freight forwarding solutions allow for remote access and workflow management from anywhere with an internet connection!
4. Invoice Management
Consider freight forwarding software with a robust invoice management tool that enables faster invoice processing and eliminates costly human errors.
5. Intuitive and User-friendly
Freight software should be easy to use for both employees and customers. With a user-friendly interface, people will have an enjoyable experience using your freight forwarding system, which helps them get things done quickly. The resistance against technology is much lower in this case.
6. Live Alerts and Notifications
The freight forwarding industry is all about efficiency and accuracy, so you need software to help your business stay on top of its game. Your clients should be able to track their shipments in real-time with alerts sent by default so that they know when something changes or needs attention at any point during the shipment's journey — from initial pickup right down through delivery!
7. Customer Service
The software should make your life easier with good customer service by providing support when you need it most. Your software vendor should ideally have an easily accessible ticket system so that your users can get in touch with someone quickly and efficiently should any problems arise while using their product or services!
8. Scalability
The industry is growing rapidly, so the software you opt for should be highly scalable. It should grow as your business grows. In short, the software should fit your current as well as future needs.
Go for a trial before you buy
A software trial should have opted to evaluate whether you made the right decision or not. This includes going over everything we've covered so far and assessing whether your tool of choice has:
Lived up to your expectations in terms of business requirements
Helped your team in overcoming their initial challenges
Positively influence your team's productivity and your business's bottom line
Final thoughts
Start with a freight forwarding software that best fits your business needs and requirements. It would be best if you explored an easy-to-use, customizable, multi-modal logistics solution, which is also highly scalable as and when your business grows. Not to mention, such SaaS solutions are the easiest to deploy, hardly require any training to start using, and are highly intuitive. These affordable solutions make it easier for medium and smaller companies to optimize their supply chain efficiencies cost-effectively.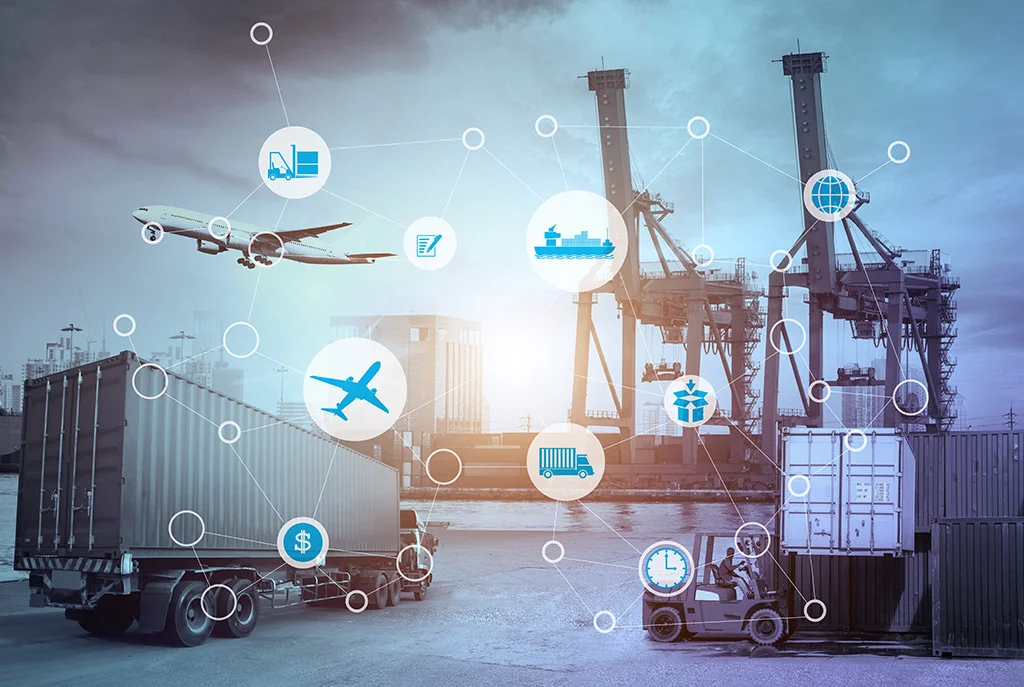 Get a 15-day free trial of our TMS solution
Access to the most reliable sailing schedules, live port delay status, freight rate benchmark and real-time container tracking
Feel free to fix a free walkthrough demo of how GoComet's solution can help you drive double-digit cost savings in your supply chain while eliminating all the pain points you may currently face due to the lack of automation.