5 Ways Shipping Software Can Help a Small Business-GoComet
Shipping software is more than just an easy-to-use platform for managing your logistics operations. It can help companies save money, reduce processing time and scale up, and improve accuracy with reports or dashboards added to give you all the information needed in one place!
Shipping software is not just for the big players
Most Tier 1 shippers, those that spend $100 million+ annually on freight – already use shipping solutions. Small businesses refrain from using shipping software as they believe these solutions are only for large enterprise organizations. This notion may have been true, but with globalization and the growth of e-commerce, the opening up of new markets to reach customers worldwide has made using automation solutions inevitable.
If you run a small to medium size firm, this is what you can achieve by using shipping software:
Optimize and consolidate shipments
Reduce human errors and save significantly on freight costs
Access a vast carrier pool, evaluate, and choose the most cost-effective option
Have 100% multi-modal visibility on all your shipments – on a single dashboard
Communicate shipment status to your customers in real-time
Improve service levels, and reduce customer churn – achieve customer delight

5 ways shipping software can help a small business
1. Transportation at a Low Cost
Adopting shipping software can benefit an organization by cutting costs and making it easier to manage all aspects of transportation. Today's most recent versions of the shipping software available in the market integrate key features that help companies deal better in their industry, like order processing, inventory management, and building positive customer relationships.
A shipping software enables a small business to:
Choose the best performing carrier for their business transportation needs
Choose the most economical route/lane
Cut-down costs and time through process optimization
2. Optimization of Loads and Routes
Shipping software can provide a company with assessments, analytics, and recommendations for the best cost-cutting strategies. Route optimization significantly reduces fuel consumption.
Some shipping software contains all the transporter's cargo agreements and searches first for combination and multi-stop openings, after which cargo is directed through the best and the lowest cost mode. Furthermore, implementing cloud-based shipping software can reduce costs while improving your company's AI operations.
3. Tracking in Real Time
Another incredible advantage small business owners can get through shipping software is real-time connectivity across the entire supply chain. Visibility of the supply chain has now become far more critical than ever before. As a small business, having real-time visibility helps to gain a competitive advantage in the market. Furthermore, the company can plan an effective and optimized route plan based on real-time data insights.
4. Improved Billing Procedures
Traditional invoicing and payment methods take up significant amounts of time and effort. Some shipping software allows you as a small business to manage the finances involved in shipping by invoicing, inspecting, and processing electronically.
With efficient shipping software, auditing procedures now take less than 20 seconds to complete and with zero errors as against the earlier manual process of two hours with a possibility of multiple errors. Shipping software can strategically streamline payment procedures.
5. Analytics and Reporting
Shipping software is a powerful tool that gives shippers instant insight into their operations and spending. The analytics, reports & metrics give users visibility into the business's workflow at every level – from shipment to SKU level so they can make improvements accordingly.
Final Thoughts
Shipping software is essential for managing your supply chain and logistics. From tracking packages to optimizing routes, a powerful platform can help you take control of the process easily – no matter how big or small your company's needs may be!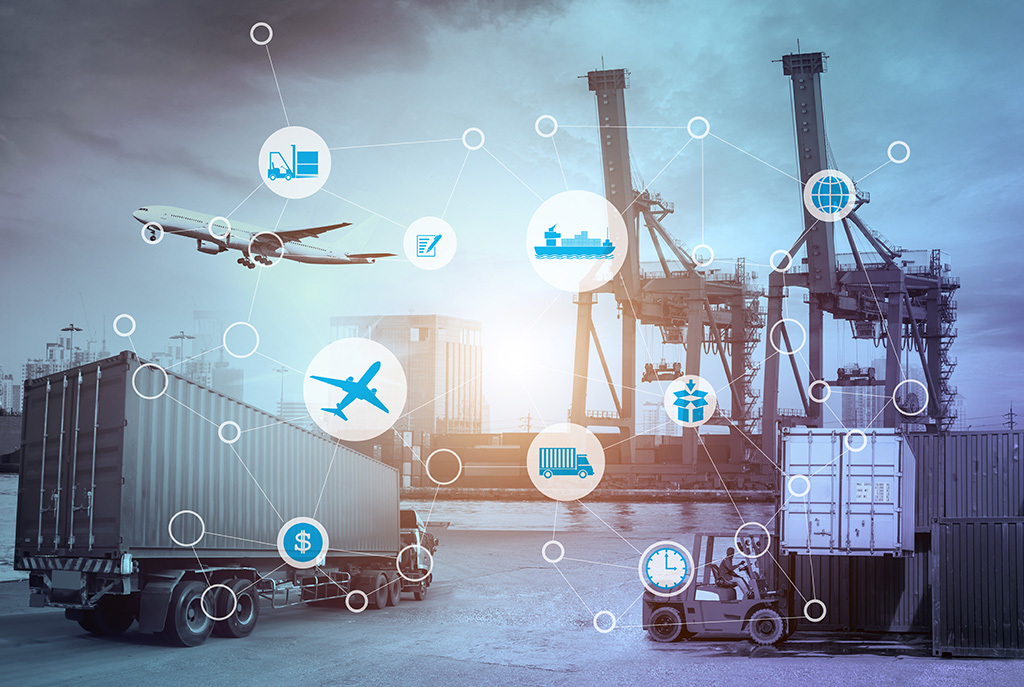 Start your free TMS trial worth $300
Access to the most reliable sailing schedules, live port delay status, freight rate benchmark and real-time container tracking
As a small business, if you want to optimize your shipping process, keep operational costs down, and improve the bottom line, feel free to fix a demo with us, and we'll help you achieve this and more!