Russia–Ukraine crisis: Major shipping lines won't sail to and from Russia
At a time when major shipping lines have already seized their operations into Ukraine, which has led to an impact in the western Mediterranean and the Black Sea; the ongoing Russia-Ukraine crisis has now prompted the world's three biggest container lines — Swiss-headquartered MSC, Denmark's Maersk, and France's CMA CGM to announce a temporary suspension of cargo shipments to and from Russia. This has come as a response to Western sanctions on Moscow following its invasion of Ukraine.
Before the Russia-Ukraine crisis, global supply chains were still in disarray from the pandemic-induced disruptions. The surging demand for retail goods, factory closures in Asia, soaring freight rates and port congestion – the series of challenges rattled shippers worldwide. Now that this conflict has compounded the pressures in the global supply chain ecosystem, many industries are preparing themselves for the worst.
Announcements by Top 3 shipping lines: What we know so far
MSC, the world's biggest container shipping line by capacity, said in a customer advisory that as of March 1, it had introduced "a temporary stoppage on all cargo bookings to/from Russia, covering all access areas including Baltics, Black Sea and Far East Russia". The shipping line will continue to accept and screen bookings to deliver essential goods such as food, medical equipment and humanitarian goods.
Maersk, the second-biggest carrier after MSC, has now suspended bookings to/from both Russia and Ukraine until further notice. Exempted from the booking suspension to/from Russia are foodstuffs, medical and humanitarian supplies.
The Danish carrier also advised caution on still placing bookings for perishable cargo due to significant delays in key transshipment hubs that may damage the cargo. "This is a direct consequence of the sanctions, but there are also indirect impacts as all cargo is getting delayed and our already congested transshipment hubs are getting more pressured. This is a global impact, and not only limited to trade with Russia", Maersk added in its announcement.
The world's third-biggest container line, CMA CGM, has also announced it had suspended all bookings to and from Russia until further notice, citing safety concerns. Keeping the 2017 cyber-attacks on shipping lines in mind, CMA CGM also added in its announcement, "We have raised our alert levels and took preventive measures to protect our IT systems as well as your personal and company data."
Apart from the top three carriers, other major shipping lines, including Singapore-headquartered Ocean Network Express and Germany's Hapag Lloyd, have also cut Russia off owing to the crisis. Logistics companies have joined shipping lines in announcing suspensions of services to Russia.
Russia-Ukraine Crisis: Congested port infrastructure to suffer more?
Following the closing of Ukraine's major port, the port of Odesa, the cargo waiting to enter Ukraine was diverted to other ports. Shipping ports around the Black Sea have been closed, halting dozens of cargo vessels. While this has added to the global port congestion woes, the new suspension announcement by the world's three major shipping lines is expected to create a ripple effect across the ports worldwide.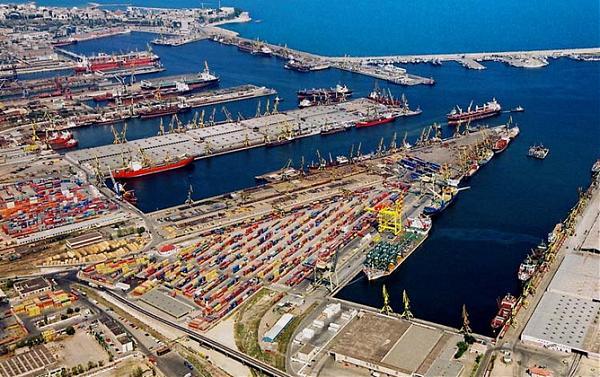 According to experts, if cargo shipping to/from Russia is affected, it will significantly impact the global supply chain because of all the cargo in the pipeline. The already congested port infrastructure could suffer even worse.
What if scenario: Retaliation with cyber-attacks on shipping lines:
Global supply chains still remember the 2017 cyber-attacks that affected major shipping lines, including Maersk. The then largest shipping line was taken entirely off the grid for more than a week. While the repercussions on global supply chains weren't so dire at that time owing to plenty of buffer capacities, a similar attack on any of the major shipping lines today, as a way of retaliation to these sanctions, will have significant global ramifications on the supply chains.
Today, there is almost zero buffer capacity. Even if one major port goes down for two or three days in the middle of the current supply chain crisis, it will have a ripple effect on ports worldwide. Amid the crisis, supply chain leaders are heavily relying on end-to-end supply chain visibility to foresee major disruptions and develop contingency plans proactively. Access to real-time, reliable port congestion reports has also become a priority for supply chain professionals.
Please feel free to reach out to us to build your supply chain resilience during these testing times.
You may also be interested in reading our recent blog: Russia – Ukraine conflict: Supply chain bottlenecks to worsen?