Russia – Ukraine conflict: Supply chain bottlenecks to worsen?
The Russian invasion of Ukraine has set a worldwide ripple effect in motion. Fluctuating currencies, swinging stocks, soaring energy prices – the ordeal seems long. The global supply chain crisis against which industries have been fighting hard for the last couple of years is now plagued with a fresh set of challenges.
The Russia Ukraine conflict has begun to disrupt global supply chains across industries, including energy, agriculture, automobiles and high tech, and it is only the beginning.
Here are the primary factors of concern for the global supply chains due to the Russia – Ukraine conflict:
Soaring oil and gas prices: the impact on freight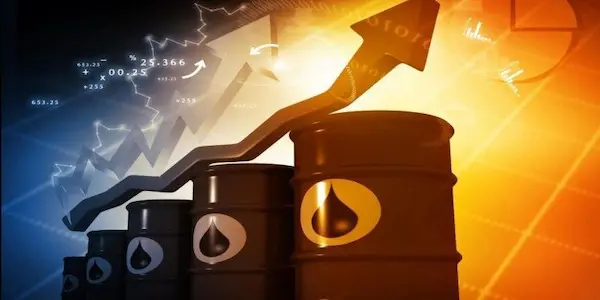 Russia accounts for about 12% of the world's oil supply. It is the world's second-largest oil exporter next to Saudi Arabia, which means supply chain disruptions in the oil market could be a catastrophe. Russia produces five million barrels of crude per day, almost half of which is supplied to European countries. In addition, Europe gets about 35% of its natural gas supply from Russia.
While the oil prices have been rising over the last couple of months due to the tensions between Russia and Ukraine, Brent crude prices crossed the $100 per barrel for the first time in seven years, as soon as Russia authorised the military operation against Ukraine. If the tensions continue, analysts predict the prices will reach $130 within weeks.
While it may seem like an ideal solution for countries such as Saudi Arabia to intervene and fill in for the gaps from Russian supplies, the delivery infrastructure is not complete. What is even more worrisome is that if the conflicts continue followed by severe sanctions from the west, the price impact will be through the roof, with oil prices rising to as high as $175 and gas to $250, according to a few experts.
Any disruption to Russia's oil export and the ensuing escalation will ultimately be passed on to the shippers and eventually to the consumers. With freight rates at an all-time high and no respite in the foreseeable future, shippers are scrambling for solutions that will help them mitigate this crisis without causing too much damage.
Cyber-attack: collateral damage in supply chains
A report has suggested that the Russia-Ukraine conflict could result in further cyberattacks on global supply chains. The report indicates that destructive attacks on Ukraine's infrastructure could also spark significant collateral damage in global supply chains.
The 2017 cyber-attack on Ukraine crippled the systems of Maersk and FedEx's European subsidiary TNT. Maersk subsequently revealed that the attack cost it around $300m. The Danish carrier was one of the many thousands of companies that suffered collateral damage in the cyber-attack. In fact, the attack took out Maersk's systems for about two weeks, making the then world's largest carrier taken out of trading.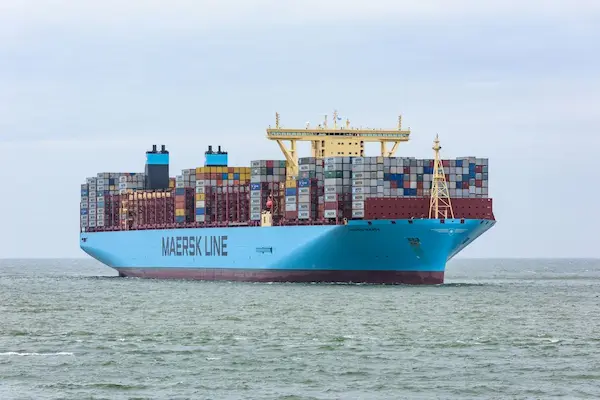 Though the 2017 cyber-attack on Maersk disrupted ports, it still did not significantly impact supply chains at that time due to plenty of buffer capacity. On the contrary, if a similar cyber-attack were to occur today, it could have devastating effects on the global supply chain since there is zero buffer capacity in container shipping.
Therefore, if key shipping lines and infrastructures are targeted during the conflict, it could have far-reaching consequences debilitating the already stressed global supply chains.
The port of Odesa is closed: The implications
As Russia began a full-scale invasion of Ukraine, it prompted the closure of Ukraine's main port of Odesa. The situation has forced carriers to divert inbound vessels, affecting ocean shipping. Even before the conflict started, ship owners were reluctant to use Black Sea shipping routes and started avoiding it. Insurance providers also demanded notifications of any shipping through the route.
Closing the port of Odesa will have tremendous effects on Ukraine's import and export and the global supply chains subsequently. Any interruptions to the ports around the Black and Baltic seas could lead to continuing disruptions to the global supply chain and not just in Europe.
Decisive actions supply chain leaders are taking immediately:
As global supply chains just began to recover from unprecedented challenges, the Russia-Ukraine conflict is undoubtedly another test of the resilience of global supply chains. In the last few weeks, supply chain leaders have been figuring out ways to mitigate this conflict's potential impact on their supply chain operations.
Supply chain leaders are heavily relying on end-to-end supply chain visibility to foresee major disruptions and develop contingency plans proactively, including:
Ensuring loads run full and finding backhauls to help save costs.
Increasing the vendor network and securing the best freight rates.
Diversifying suppliers – focusing on areas of no risk for raw materials.
Deploying scenario planning using data from port congestion reports – and preparing in advance for adverse conditions.
While the world is waiting to see how the Russia-Ukraine crisis will unfold, supply chains, which are the lifeline of businesses, have turned towards multi-modal logistics automation to stay afloat and successfully navigate this storm.
Please feel free to reach out to us to build your supply chain resilience during these testing times.
You may also be interested in reading our recent blog: Rising ocean freight: What should you prepare for in 2022