Strategies for Reducing Logistics Costs and Supply Chain Costs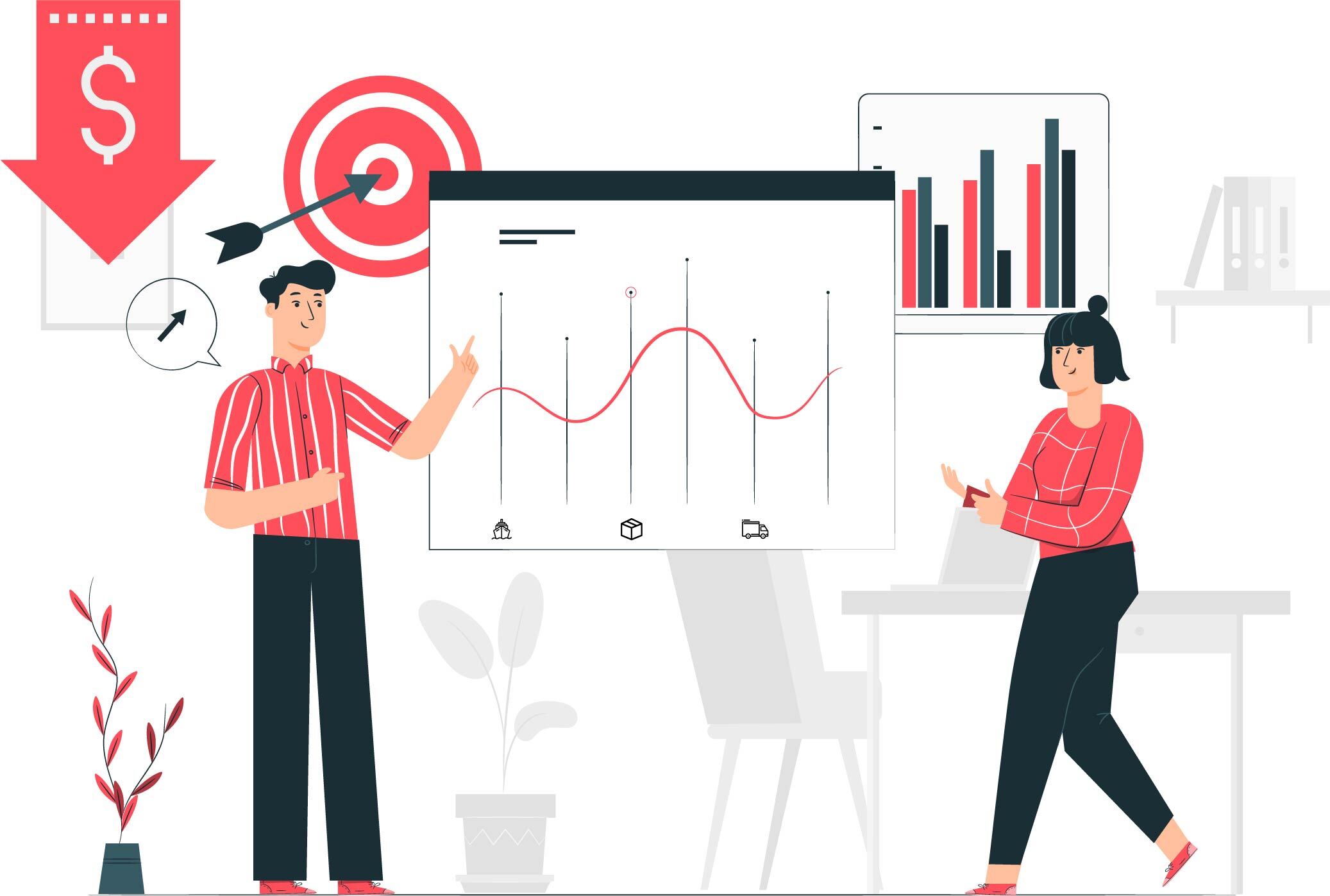 Optimising operational efficiency and reducing costs are the key goals of every supply chain professional. Mismanagement in logistics can and often does result in excessive expenditures, delivery delays, missed deadlines and damaged goods. 
Needless to say, if you want your company to stay financially viable and drive profitability, you must prioritise efficient planning and informed strategising.
In a world with increasingly high customer demands and fluctuating trade ecosystem, adopting smart logistics management solutions and practices can help you stay ahead in the market. You can either choose to implement these solutions all by yourself or seek help from third parties and optimise your supply chain functions.
However, if you decide to outsource a service, make sure that you are dealing with a competent service provider. By leveraging the right practices and tools at the right time, you can build agility and resilience into your systems.
What does a supply chain process look like?
Succinctly put, supply chain or logistics process means moving goods from one point to another. It could be moving goods from a manufacturer's facility to a customer or the movement of raw materials to manufacturing plants.
A supply chain consists of a set of multiple activities and processes dealing with several stakeholders to keep the goods moving regardless of the circumstances. In contrast, logistics is a relatively narrow term referring to the flow of goods between two points in s supply chain, particularly in terms of transportation and storage.
What all is included in logistics and supply chain costs?
Logistics costs generally include labour, storage of raw material and inventory, transportation and administrative expenses. This cost tends to vary depending upon the nature of goods. For instance, the logistics process would differ significantly for perishable goods as against imperishable goods.
When we speak of reducing the cost involved in logistics, it's essential to bear in mind that savings shouldn't come at the expense of compromised service. While planning your cost-saving strategy, your focus should be on how you can drive savings while maintaining top quality service.
Let's take a look at a list of things that tend to affect logistics costs:
Transportation fees due to delayed arrival at ports
Subsequent delays in delivery and the resultant rise in warehousing expenses
Fuel costs
Rules and regulations governing global trade
Ways to reduce logistics costs and supply chain costs:
Use a single platform for SCM
Supply chain management should happen via a single and integrated dashboard that allows all the parties involved to monitor the process. This helps eliminate the scope for confusion while carrying out operations which in return helps save time, efforts and above all, costs.
Consolidate your shipments
Ship more, less often is the golden rule when it comes to saving costs while shipping goods. Shipping goods in FCL (Full Container Load) is substantially cost-effective as compared to LCL (Less than Container Load). Besides, when you opt for FCL, your goods are safer as they are loaded as per your instructions, and your goods don't have to share the container space with goods of other shippers.
While in the case of LCL shipments, you may have to experience delays in customs clearance due to other shipper's goods; that possibility doesn't exist when it comes to FCL shipments.
However, it's important to note that at times LCL is a more economical and preferred option in some cases. For instance, for smaller amounts of goods, consolidating shipments can help shrink costs. Multiple shippers sharing the same destination can then share a container.
If you are someone who has small shipments throughout the year, you can explore the option of partnering with other shippers and combine shipments to save costs.
Consider outsourcing
If you are convinced that outsourcing a portion of your business can help you gain expert opinion and drive savings for your business, it's an excellent option to explore. Entrusting critical aspects of your business to skilled professionals can indeed go a long way in driving process efficiencies.
To ensure deal transparency, it's advisable to chalk out the aims and objectives concerning your business and things that you hope to achieve through the partnership.
Plan well, all the time
It's imperative to plan well for every single aspect of your supply chain be it the production schedule, carrier space bookings or transit times. Last-minute decisions often lead to delays and adversely affect your relationship with clients. Whereas smart and efficient planning helps you maintain a good reputation.
Having end-to-end visibility over your supply chain can enable you to be in better control of your expenses via the ability to maintain just the right amount of stock, foresee obstacles and plan in advance to counteract uncertainties, etc.
Of course, there is no way to prevent disruption. Still, with visibility over your supply chain operations, you can always be in control of how much you let the adversity impact your business. With access to platforms that allow you to access real-time data on port delays, sailing schedules and container location, you can make quick yet informed decisions at all times.
The idea is to precisely know what's happening when in your supply chain network so that if something goes wrong, you precisely know where the problem lies.
Insure your cargo well
Your cost-saving strategy is not complete without a proper insurance policy for your cargo. To make sure that no unpleasant surprises come your way, you must have appropriate insurance that covers the value of your products.
Optimise your resources
Inefficient use of assets such as fleet vehicles, inventory, etc. results in compromised revenue. By optimising these aspects of your business, you can improve your profitability to a great extent.
If your business has a well-defined peak season, you can consider renting underutilised equipment during the rest of the year.
Drive double-digit savings with GoComet
GoComet's innovative suite of supply chain management solutions automates your RFQ management, shipment tracking and invoice reconciliation processes and help drive significant cost savings. If you would like to know more about how we can enable you to build a cost-effective, agile and resilient supply chain network, reach us here today.