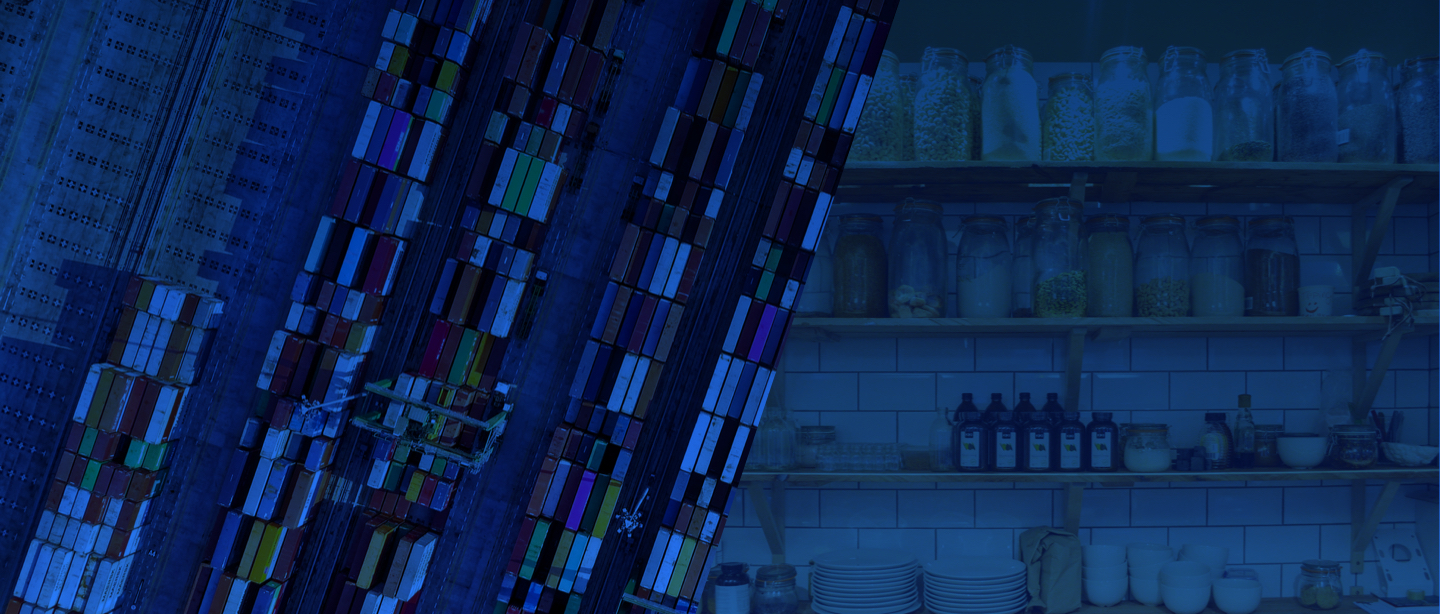 Masters of Supply Chain
Role of ASEAN in building global supply chain resilience
By Kirk Leekasem, Deputy CEO & Director of SiamEast Solutions Public Company Ltd., Thailand
As we head into another year of a global health crisis, supply chain disruptions are being felt worldwide. While new challenges crop up with each disruption, ASEAN plays a crucial role in supporting global supply chains to recover from the repercussions and building future resilience.
Even before the pandemic began, supply chains started transforming due to volatile economic conditions. The COVID induced disruption accelerated the process for good and has led to a more proactive ecosystem in recent times. There has been a massive shift in the logistics space, with more companies embracing supply chain automation and others following to catch up.
How ASEAN supply chain has transformed
Lack of supply chain visibility has always been a problem in Southeast Asia, leading to high logistics costs. When freight costs soared and lead times for imports and exports increased due to ports shutting down during the pandemic, many ASEAN companies quickly responded by supply chain digitization. By automating critical logistics processes, organizations could pivot and handle disruptions way better. Supply chain teams employed a more aggressive and proactive approach rather than a passive one.
Companies that used real-time visibility solutions for tracking their shipments were in a better position in their customers' eyes. These companies were able to stay abreast and give their customers the accurate status of shipments in transit, avoiding customer churn at the worst of times. Even when the shipments were delayed, customers appreciated timely and precise updates since they didn't have to face major shocks at the last minute. The visibility solutions also helped optimize lead times, which was another major challenge. Thailand being the second-largest economy in ASEAN, and with the growing number of internet users, the country's e-commerce was already booming exponentially. The repeated lockdowns only augmented the trend, adding additional pressure to the already distressed supply chain. As online spending increased rapidly during the pandemic, companies started heavily depending on third-party logistics solutions for inventory management and transportation, which served them well. With supply chain bottlenecks addressed by these technology solutions, businesses could focus more on sales and marketing.
ASEAN — now a popular choice for global manufacturers, its impact on supply chain
Today, global businesses do not risk having all their manufacturing happening in one country. While in the past, the US and the European companies moved their manufacturing centres to China and other parts of Asia to diversify their manufacturing base, we could observe a similar trend happening now among several Asian companies. Besides, western manufacturers are also eyeing Southeast Asia to set up their manufacturing facilities.
To diversify concentration risk, Asian companies, including Chinese, Korean and Taiwanese, are moving parts of their manufacturing units to ASEAN countries such as Indonesia and Vietnam. China, which was so far a popular choice for western countries to set up their manufacturing bases, has now moved up the value chain and is no longer considered the most cost-efficient option. This has resulted in ASEAN becoming a more viable option for global manufacturers, which will significantly impact how the ASEAN supply chains operate.
So, what is the impact we are talking about? If ASEAN becomes a popular manufacturing hub, exports and the subsequent shipments will increase manifold. This also means traditional and manual logistics processes will not hold up any more. While most companies have already embraced supply chain technologies to stay ahead in the supply chain game, some are still left behind, scrambling for solutions to mitigate risks. But the solution has only become more apparent in recent years – fill the technology gap in the logistics department and use technology-driven data insights to streamline the supply chain operations; that is the only way to manage the challenges of both today and the future.
Where are we today?
With China's zero-covid policy and the new variant causing global workforce shortage, the current ongoing supply chain crisis has only been accentuated as production and shipping of goods continue to be affected. To combat this, organizations have aggressively started using data for informed decision-making to minimize risks. Again, supply chain technologies are extensively helping get the best bids in procurements, providing end-to-end visibility into shipment status, streamlining workflows and documentation and most importantly – saving costs.
What to expect in ASEAN supply chains in 2022?
As global supply chain challenges stretch into 2022, what can the ASEAN supply chain expect? What are some immediate trends we will notice? Here they are:
Investments in supply chain technologies: Companies will prioritize investments in supply chain technologies. The age-old thought of lowering cost will be replaced by maximising profit by adopting a comprehensive supply chain solution. Supply chain teams will adopt an automated freight procurement process to find the lowest and most reliable bid, significantly reducing freight spending. Transparency and traceability will improve greatly.

Real-time data insights: Business leaders and supply chain managers will rely on real-time data insights for making decisions. In particular, data insights will help analyse supplier performances and choose the most reliable and cost-effective supplier. These data insights will also be used for saving costs and identifying new business opportunities.

Lean supply chains: Organisations will aim for a lean supply chain model where every link of the supply chain is optimised, including bringing down inventory costs, warehouse management, minimising waste, transportation and so on. Technology will play a significant role in achieving this.

Predictive analytics: Today, we have vast amounts of supply chain data at our disposal, and with the advancement of real-time visibility solutions, even more data will become available. Predictive analytics will empower organisations to plan ahead and act beforehand, not after a disruption breaks the system. These insights will improve forecasting, eliminate shortages and optimise every step of the supply chain process.

Talent development: As supply chains become more global and technology-driven, hiring a skilled workforce and training the existing workforce is critical. Upskilling the workforce to keep up with changing times will become mandatory. CXOs will spend a considerable amount of time helping their workforce adapt to data-driven decision-making.

Sustainability: Sustainability is no longer a "buzzword". It is a business imperative today. As customers are becoming more conscious about their buying choices, organisations are keeping up with the changing customer buying pattern. As sustainability is gaining importance every day, companies will now look at deploying sustainable supply chain practices right from procurement to shipment. To achieve this sustainability agenda, organisations will use technology to help them optimise their supply chain processes.

Resilience: For years, supply chains, both ASEAN and global, prioritised cost-cutting over building resilience. Because of this, supply chains crumbled and incurred unnecessary costs when the disruptions hit one after the other in the recent few years. As we move forward, building resilience cost-effectively will be the new maxim. This is the only way to keep supply chains from collapsing in the future and maximise returns from the supply chain. To build supply chain resilience and agility, businesses will have to look at diversification in all aspects of the supply chain, and that will be made possible with the help of multi-modal logistics solutions.
As ASEAN supply chains continue to evolve and the way businesses operate is changing, supply chain leaders must proactively plan for future disruptions while staying on top of the emerging trends.
---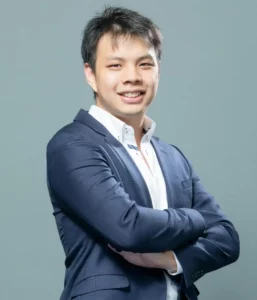 Kirk Leekasem
Deputy CEO & Director of SiamEast Solutions Public Company Ltd., Thailand

Kirk Leekasem is presently the Deputy CEO & Director of SiamEast Solutions Public Company Ltd. Established in 1993, the Thailand-based company is engaged in distributing and providing industrial equipment services. The company is based in Rayong, Thailand and was listed on the Stock Exchange of Thailand in 2017.
He has experience in the engineering industry, particularly in business expansion, development, managing multiple subsidiaries and broader areas of the supply chain. He is also the Director at Utility Business Alliance Company Ltd, OKS Group Company Holding Ltd, Kessel and an Executive Consultant at Talent CodeX.
He is also interested in the start-up ecosystem and is currently exploring FinTech, AI, IoT and other related tech spaces. He has a keen interest in logistics and wants to soon share his vision of expanding it beyond its traditional role.