Ocean and Air Coverage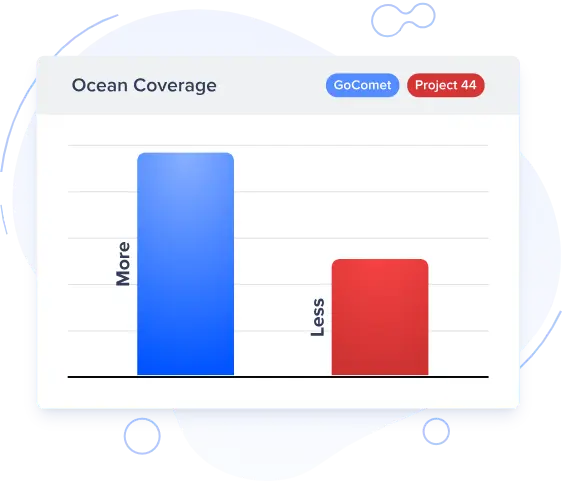 When it comes to tracking goods in transit at sea, GoComet outperforms P44. With an impressive global shipping network covering 98% of the carriers in the industry, GoComet leads the way with over 500 reliable carrier partnerships.
Unlike others, GoComet even works seamlessly with NVOCCs as well as freight forwarders, ensuring the highest possible level of visibility. GoComet also offers smart tracking that enables tracking of shipments when carrier is unknown, significantly improving the coverage provided by the platform.
P44 does not offer Tracking with many NVOCCs, freight forwarders or when the carrier is unknown.